Conservation had some great wins at the 2019 legislative session! In addition to the creation of our first-ever Wyoming Public Lands Day, we saw the passage of several important bills that better fund and protect our natural resources. Plus, every bad bill that we opposed was defeated.

Wyoming Outdoor Council staff spent many weeks and many long hours in Cheyenne — and in addition to the support of citizens and partner groups, a big part of our success was the incredible team of legislative interns who joined lobbyists Steff Kessler and Kristen Gunther. Three interns each worked for a week, researching, testifying, and keeping track of the legislative action to sharpen their skills as citizen conservation lobbyists.

We asked them to share their experiences, in their own words:
Mary Grace Bedwell

I am a second year graduate student pursuing my Masters of Public Administration with a concentration in Environment and Natural Resources at the University of Wyoming. I'm originally from Alabama, so working closely with the people who cultivate policy in my new home of Wyoming was a new and exciting experience. After working with WOC at the legislature, I feel energized and empowered to make a difference in Wyoming and beyond.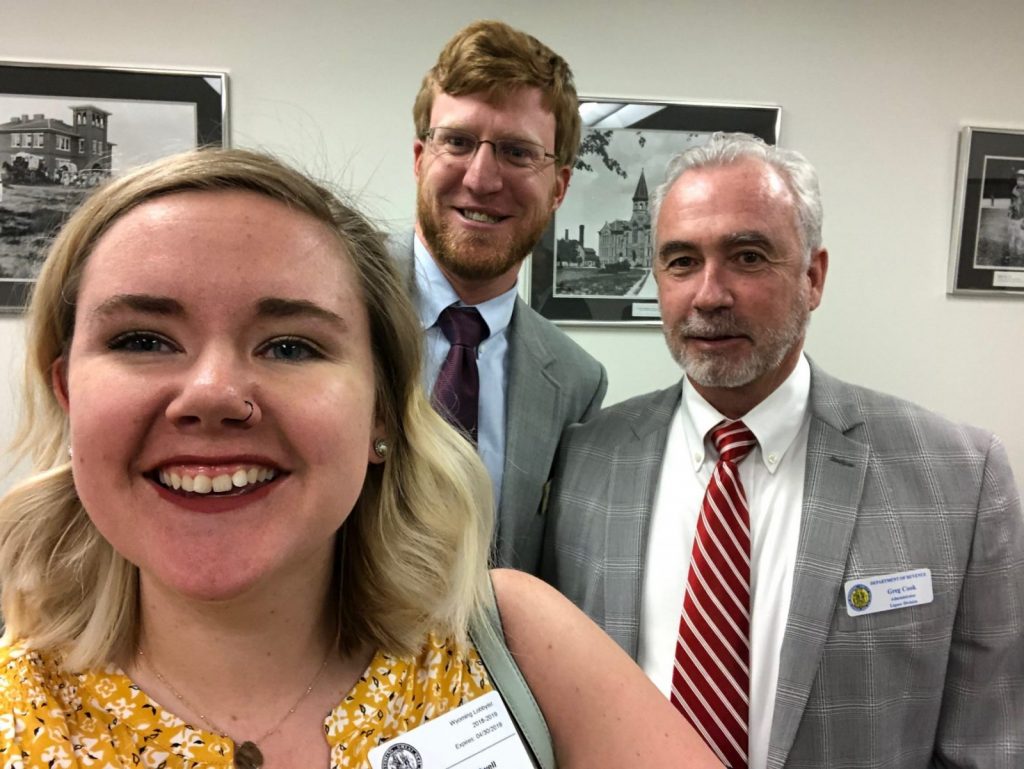 My favorite moment came when, during a House Agriculture Committee meeting I was attending, I realized that one of my favorite family friends and my cousin's college roommate were in the same room with me! Not only was it awesome to see these folks I hadn't seen in years, but it was amazing to realize just how interactive and easy to access the legislature is in Wyoming.

The lessons I learned through my brief internship will have lasting impacts on my life and my career. I found joy and invigoration in advocacy that I plan to take with me in my future. I cannot speak more highly of the experiences I had working with WOC. I have always wanted to work to save the world, and if more folks were as motivated and driven in what they do as the amazing individuals I had the pleasure of working with, then doing just that will be much easier.
---
Jason Hill

Prior to participating in the legislative lobbying internship, I'd also taken part in WOC's Conservation Leadership Institute. It was in this class that I hoped to gain a better perspective, as a new resident, of Wyoming's conservation landscape and to develop a better sense of what drives policy decisions. This is important to me because I see the impact of Wyoming conservation policies in my work at NOLS.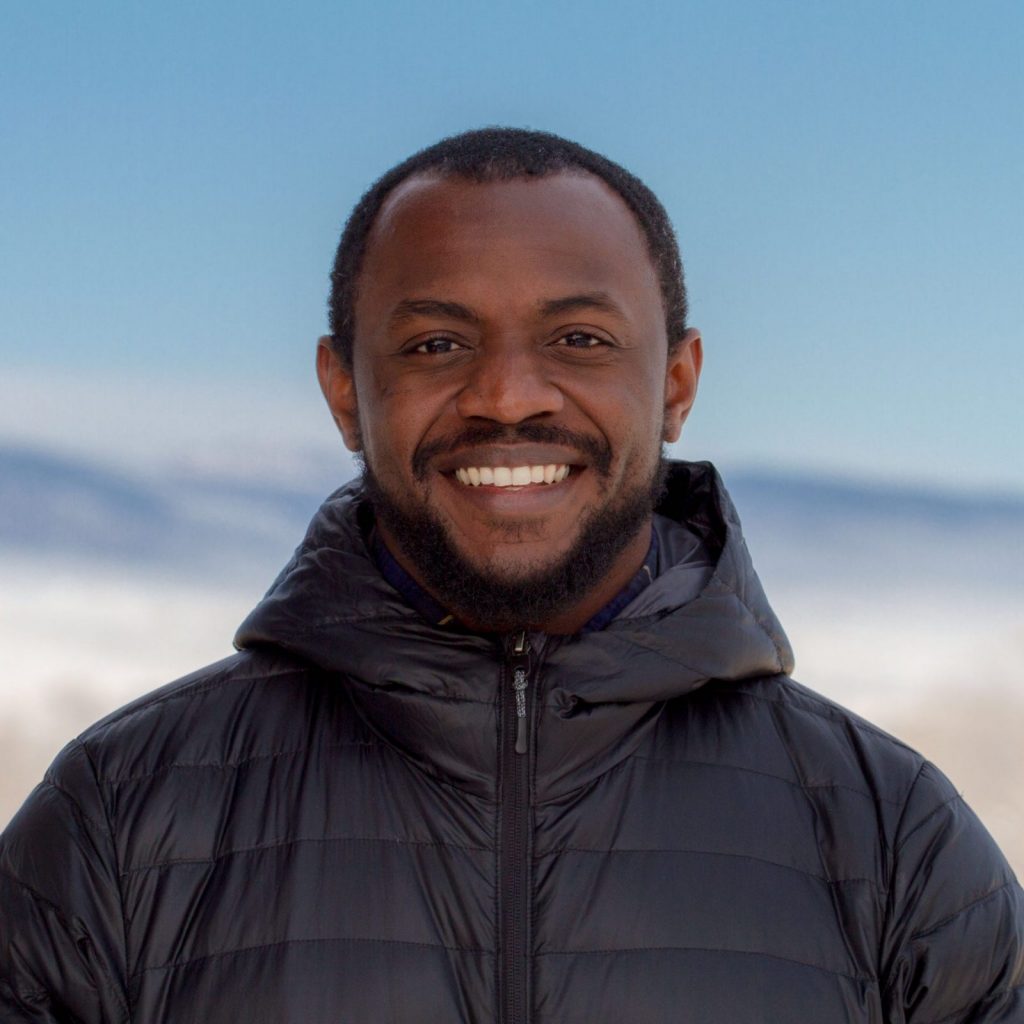 As a legislative intern, I learned how civic engagement can occur beyond the scope of voting, volunteering, or other direct service efforts that many of our nonprofits engage in.

During my internship week, Kristen and I pulled senators off the floor and asked them to vote against SF 148, Federal facilities seizure, a bill we opposed because it would supposedly allow the state to seize control of important public lands and resources like Yellowstone National Park. After speaking with a couple of senators together with Kristen, she turned me loose to lobby a few lawmakers on my own. That experience, as well as later testifying in a committee meeting, made me feel the most like a real lobbyist.

This experience allowed me to explore policy in the context of the legislative session, which is grounded in recognizing that policy work also happens outside of session. Working with stakeholders, building relationships, and creating an environment where policy can be given meaningful consideration occurs year-round, every year. It's long-term work. It's the work that calls for us, too, as citizens, to help shape our communities.
---
Rhiannon Jakopak

When I followed the legislature in previous years, I found it overwhelming and confusing. I frequently found myself wondering what opaque acronyms meant ("CoW," anyone? That's "committee of the whole" — i.e. the entire body of the House or Senate) or wondering whether I had the most up-to-date version of a bill. Before my WOC internship, I certainly did not feel confident in my ability to participate in the legislative process.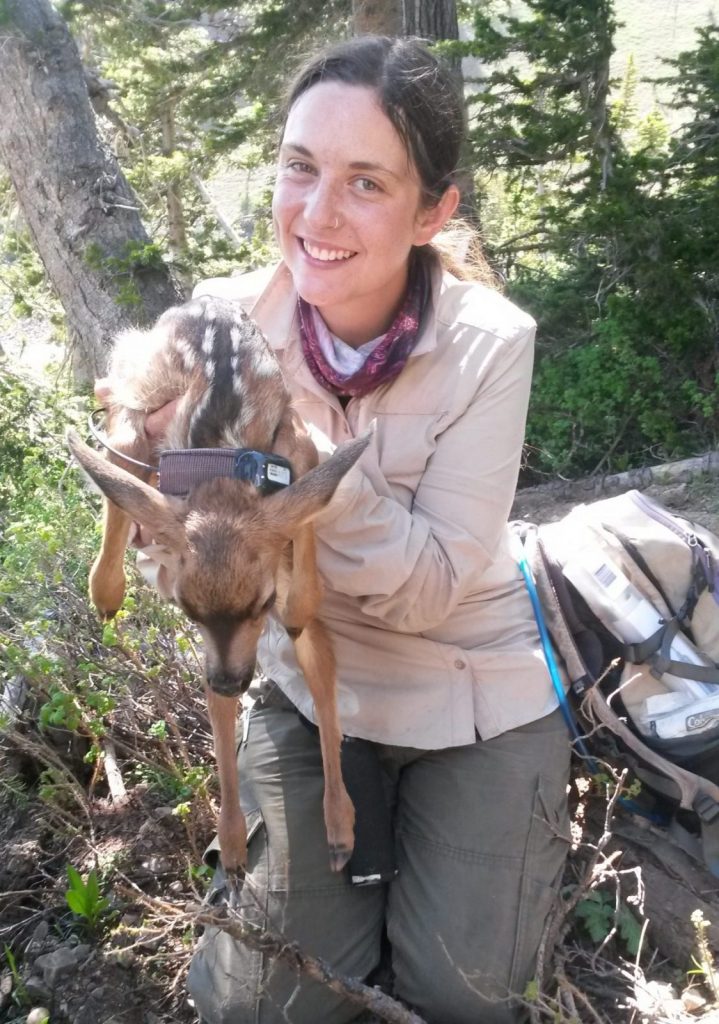 As a scientist, I want to be able to independently draw my own conclusions, and as a citizen, I want to be informed and involved in legislative processes. After completing the legislative internship with the Wyoming Outdoor Council, I feel empowered to engage in policy work because I have a dramatically improved understanding of how the legislature works. During the brief time that I followed Kristen and Steff around the Capitol, I observed how bills were shaped by careful discussions regarding fine minutiae of language and legal considerations.

I also had the opportunity to testify in a committee meeting on SF 87, a bill that could have improved instream flows for fisheries. It was there that I learned how receptive legislators can be when people show up to voice their concerns. When I stood up to provide testimony, I was nervous that the room would be hostile and uninviting. However, both legislators and members of the audience were attentive and listened as I — someone who was clearly not a "policy person" — spoke, even though it was the final committee meeting of the day and was well after 5 p.m. When the committee adjourned, a few folks came up to me and offered encouragement and congratulated me on speaking.

I am encouraged by the experience, and better prepared to take part in policy work, both as a scientist and as a citizen. I'm using the lessons I learned, and I happily share my newfound knowledge regarding the legislative process with others.

---
Interested in joining WOC for a week at the 2020 legislative session? Learn more on our "careers" page!
Kristen
Gunther
Conservation Advocate
Staff