Wyoming is home to clean, cold rivers and streams that support world class native trout fisheries.
These waters provide agricultural irrigation, wildlife habitat, support for guiding and outfitting industries, and ensure that residents have safe drinking water and access to year round recreation. That's why we advocate for Wyoming's water quality.
In 2019, we spoke out against the Wyoming Department of Environmental Quality's proposal to allow Aethon Energy to discharge more than 8 million gallons per day of contaminated oil and gas wastewater into creeks which flow into Boysen Reservoir and the Wind and Bighorn rivers. In response to hundreds of citizens who submitted comments and spoke out at public meetings, and concerns from the EPA, the DEQ reversed its position. A revised draft permit released in January would allow Aethon to maintain its current volume of wastewater discharge: about 2 million gallons per day.  
The company's existing permit allows 908 tons per month of salts and other pollutants to enter Boysen and its tributaries, and contains no limits for benzene and other harmful chemicals. The operation has exceeded legal limits for pH, oil and grease, and chlorides. The DEQ made the right decision to cap wastewater discharge at current levels — now, it's time to address the contamination that's already taking place.  
We're asking that the DEQ work with Aethon to clean up the damage caused by decades of oil field pollution in these streams and reduce the amount of salts authorized under both the existing and proposed discharge permits. The agency should also implement a one or two-year plan to reduce the concentration of chloride allowed in Badwater Creek.
We will continue to analyze the many water quality impacts of this project as the DEQ weighs public input on the revised draft permit.
TAKE ACTION
DON'T POISON BOYSEN
The Wyoming Department of Environmental Quality has initiated an investigation into apparent violations of the Clean Water Act and the Wyoming Environmental Quality Act by the produced water discharged from the Moneta Divide oil and natural gas field — violations which threaten the water quality for wildlife or livestock use. Read the letter we sent to the DEQ as well as their response below.
Wyoming Outdoor Council's Request for Inspection of Moneta Divide Facility
Wyoming Department of Environmental Quality's response to "Complaint and Request for Investigation" 
M E D I A —
"Groups: Current Moneta oilfield discharges already violate law," WyoFile, Aug. 20, 2019
"Boysen, Moneta plan draws sharp divide between counties," WyoFile, May 28, 2019
"BLM offers draft for Moneta: font of revenue, pollutants," WyoFile, Apr. 19, 2019
"Residents win comment extension on oilfield pollution dump," WyoFile, Apr. 16, 2019
"Residents fret about oilfield dumping plan for Bighorn River," WyoFile, Apr. 5, 2019
We will keep you updated here and on social media at the conclusion of the investigation for ways that you can take action. Stay tuned.
LATEST BLOGS, NEWS, & ACTIONS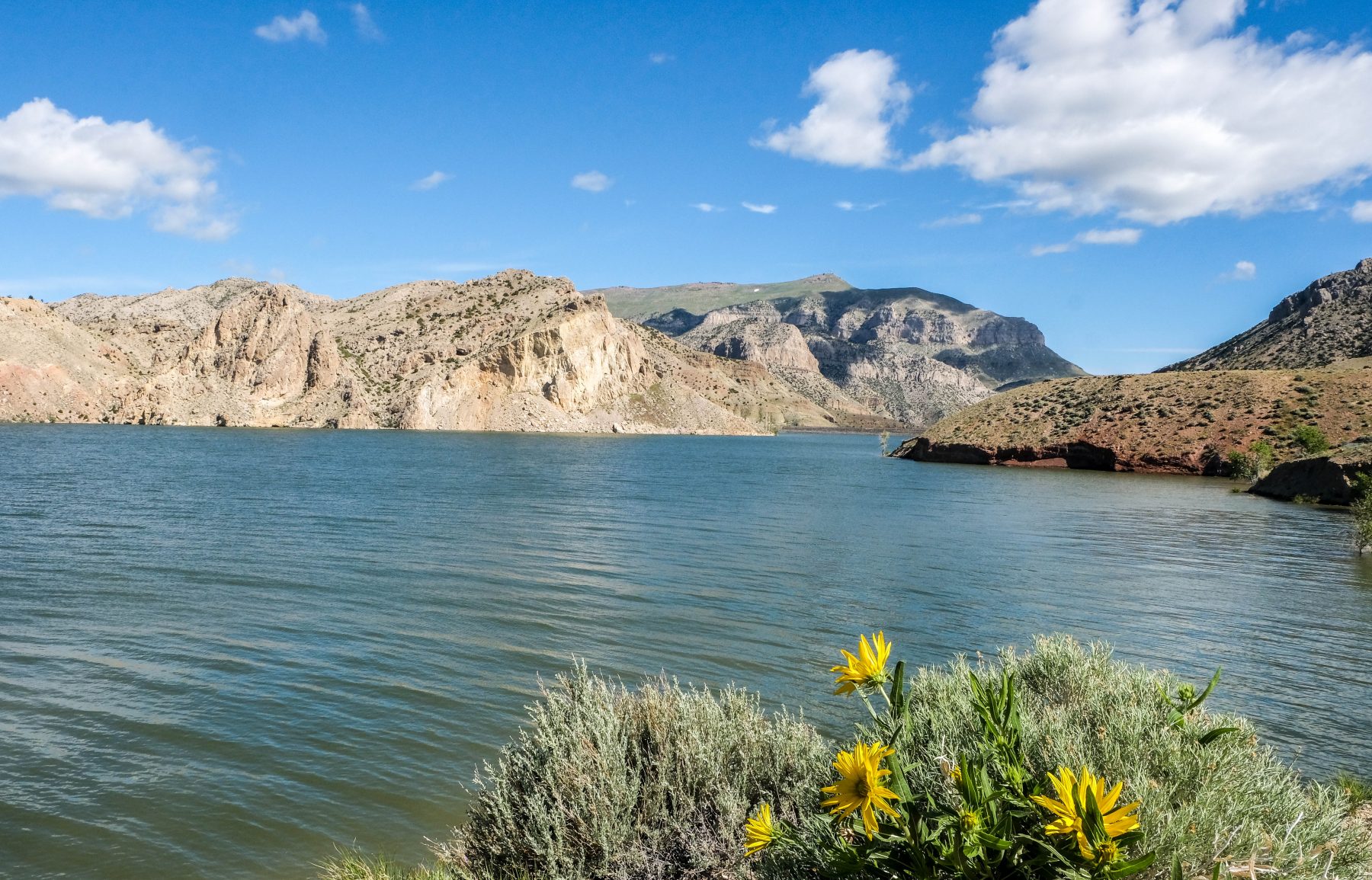 Upstream in the watershed is the Moneta Divide oil and gas field, where Texas-based Aethon Energy proposes to drill 4,100 new wells over the next 15 years — an economic boost for many communities in a part of the state that desperately needs jobs and revenue. But the company's plan includes dumping up to 8.27 million gallons per day of "produced" oilfield wastewater — groundwater mixed in the oil- and gas-bearing formations — into tributaries of Boysen Reservoir.
read more
Comments, letters, and other documents
Comments on Draft EIS for the Lost Creek Uranium Mine Modification-Expansion (Oct. 15, 2018)
Letter re: Triennial Review of Water Quality Standards (Oct. 12, 2018)
Letter re: Response to Townsend Creek Petition (July 18, 2018)
Letter re: Error in DEQ Categorical Use Attainability Analysis for Recreation—Townsend Creek, Lander, Wyoming (June 12, 2018)
Letter re: True Oil, LLC – Lander Peak Area Exploratory Proposal – BLM Must Address Potential Downhole Impacts to Usable Water in Compliance with Onshore Order No. 2 (March 15, 2018)
Letter to EQC on Water Quality Variances (Feb. 20, 2018)
Letter to DEQ/WQD regarding granting of variances under the Clean Water Act (March 27, 2017)
Comments on DEQ/WQD's Categorical Use Attainability Analysis for Recreation and Final Determination Regarding the Categorical Redesignation of Streams in the State from Primary Contact to Secondary Contact Recreation (Sept. 16, 2015)


Moneta Divide Gas Field Discharge Permit Comments and Memorandums —

Complaint and Request for Investigation of the Moneta Divide Oil and Natural Gas Field (Aug. 15, 2019)
Comments on Moneta Divide Gas Field Discharge Permit (July 3, 2019) 
Review of ERM Water-Quality Modeling Study of Boysen Reservoir (July 1, 2019)
Analysis of, and comments on, proposed WDEQ Wastewater Discharge Permit for Aethon Energy Operating, LLC (June 27, 2019)