Wyoming is home to clean, cold rivers and streams that support world class native trout fisheries.
These waters provide agricultural irrigation, wildlife habitat, support for guiding and outfitting industries, and ensure that residents have safe drinking water and access to year round recreation. That's why we advocate for Wyoming's water quality.
We are particularly concerned about the Department of Environmental Quality's proposal to allow Aethon Energy to discharge more than 8 million gallons per day of contaminated oil and gas wastewater into Boysen Reservoir and the Wind and Bighorn rivers. Boysen is a recreational hotspot, and the Bighorn is a Class 1 Blue Ribbon trout stream. Although not disclosed in the permit, this produced water may contain chemicals used in fracking — chemicals that could harm fish, wildlife, and human health. The draft permit allows Aethon to dump more than 2,100 tons of total dissolved solids — including 719 tons of chloride — into Boysen Reservoir each month.
We joined conservation organizations, tribes, municipalities, and downstream irrigators to ask the state to extend the public comment period on this proposal, which DEQ granted. The comment period has been extended to July 5.
Wyomingites care about our water quality, our wildlife, and our outdoor recreation. We will continue to analyze the many water quality impacts of this project. 
Join the Outdoor Council in telling DEQ "Don't Poison Boysen!"  
COMMENTS, RESEARCH AND MEMORANDUMS
Analysis of, and comments on, proposed WDEQ Wastewater Discharge Permit for Aethon Energy Operating, LLC (June 27, 2019)
Review of ERM Water-Quality Modeling Study of Boysen Reservoir (July 1, 2019)
Comments on Moneta Divide Gas Field Discharge Permit (July 3, 2019)  
MEDIA
"Boysen, Moneta plan draws sharp divide between counties," WyoFile, May 28, 2019
"BLM offers draft for Moneta: font of revenue, pollutants," WyoFile, Apr. 19, 2019
"Residents win comment extension on oilfield pollution dump," WyoFile, Apr. 16, 2019
"Residents fret about oilfield dumping plan for Bighorn River," WyoFile, Apr. 5, 2019
The Wyoming Department of Environmental Quality is preparing to issue a discharge permit to Texas-based Aethon Energy to dump up to 8.27 million gallons per day of oilfield wastewater into tributaries of Boysen Reservoir. We need your help to persuade the DEQ to tighten pollution limits in the permit and consider better alternatives to Aethon's proposal.
READ THIS FACT SHEET for background and tips, then write to Wyoming DEQ by July 5.
LATEST BLOGS, NEWS, & ACTIONS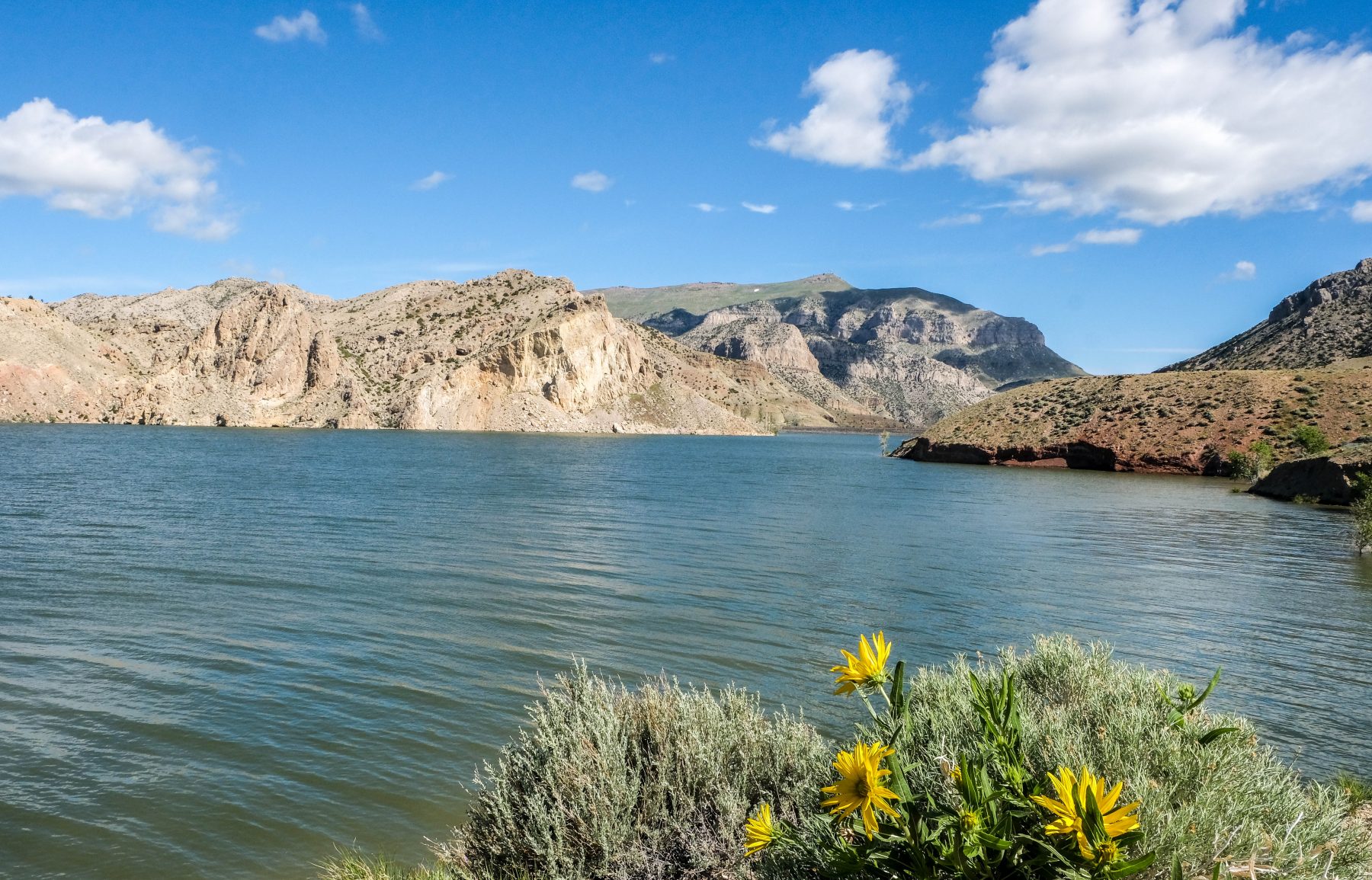 Upstream in the watershed is the Moneta Divide oil and gas field, where Texas-based Aethon Energy proposes to drill 4,100 new wells over the next 15 years — an economic boost for many communities in a part of the state that desperately needs jobs and revenue. But the company's plan includes dumping up to 8.27 million gallons per day of "produced" oilfield wastewater — groundwater mixed in the oil- and gas-bearing formations — into tributaries of Boysen Reservoir.
read more