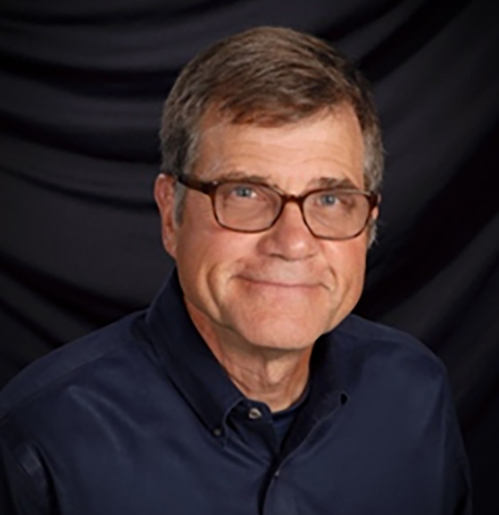 PAUL HOWARD
PRESIDENT, CHEYENNE

Paul and his wife Beth came to Wyoming from the Chicago area 43 years ago, thinking Wyoming would be a good place to start their lives. After raising three sons and having a long career as a financial advisor for families and institutions, Paul thinks Wyoming remains a good place to start and apparently to stay. Paul is a graduate of the University of Wyoming with bachelor's and master's degrees in finance and economics. He has been actively involved with economic development, health care, and human services in Laramie County and greater Wyoming. He strongly believes that the number one asset Wyoming has to offer is its tremendous outdoor opportunities.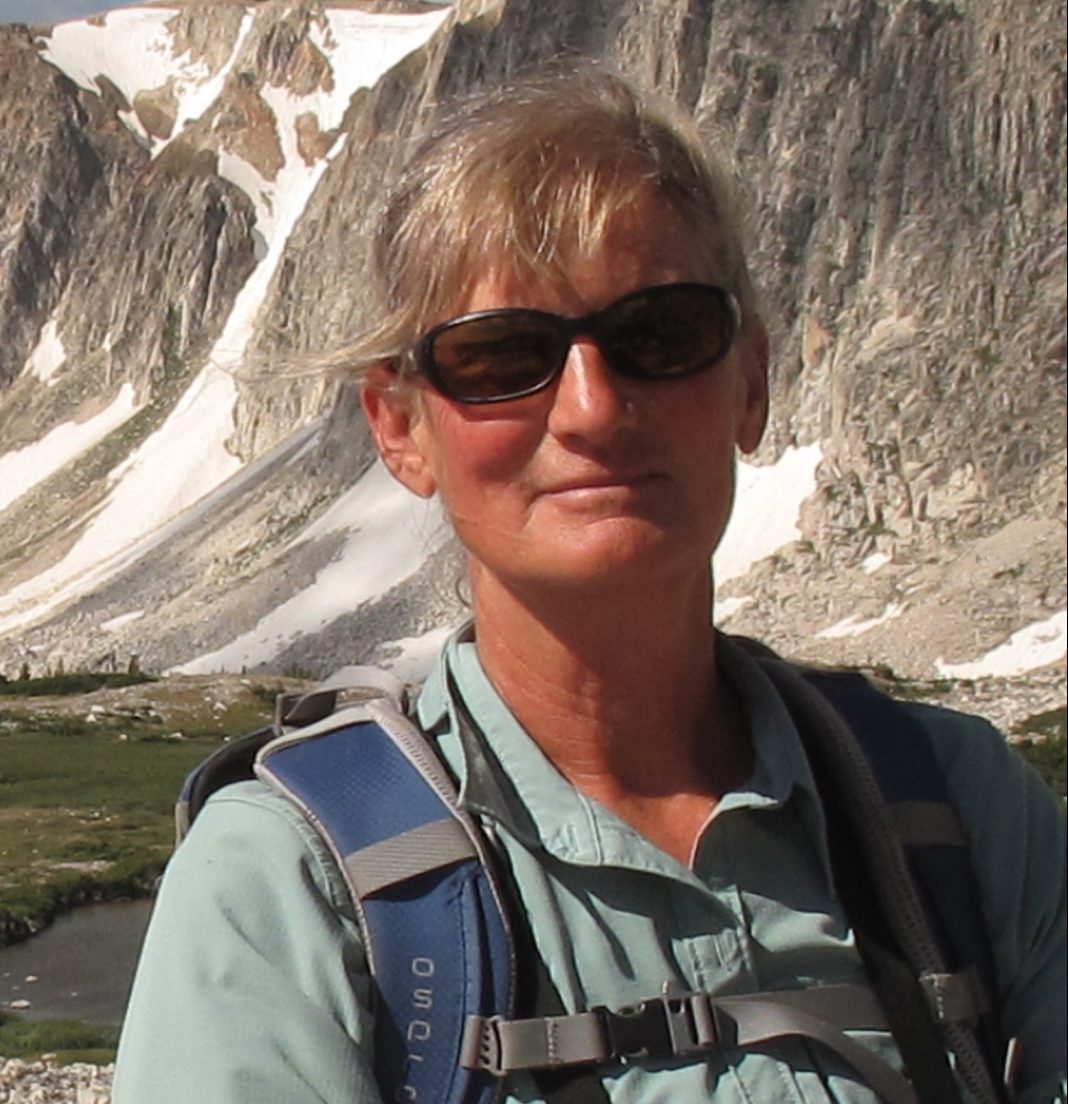 Carol Bilbrough
VICE PRESIDENT, LARAMIE

Carol grew up in the Washington D.C. area and spent many summers roaming the Shenandoah Mountains before moving to Georgia to get a bachelor's degree in Zoology from the University of Georgia. From there, Carol joined the Peace Corps and spent three years in Swaziland (now Eswatini) and traveled in Africa, India, Nepal, Thailand, and China on her way back to the U.S. Carol moved to Logan, Utah, to attend graduate school at Utah State University where she studied shrubland ecology for her master's and ecosystem dynamics for her doctorate in Ecology. Carol continued to research global change impacts in alpine and arctic tundra ecosystems for 10 years in the Colorado Rockies and Alaskan arctic, and then went on to work for the Land Quality Division of the Wyoming Department of Environmental Quality, regulating mining operations until she retired in 2018. While employed at the DEQ, Carol represented the Land Quality Division on the Sage Grouse Implementation Team. Carol fell in love with the Wyoming landscapes, mountains, and rivers when she moved to Laramie in 1998. She appreciates living in a special place, and the importance of helping to preserve the beauty of Wyoming's wild lands and ensuring continued access to these lands. As a long-time supporter of WOC, Carol is looking forward to contributing as a board member to the organization and supporting the mission of WOC.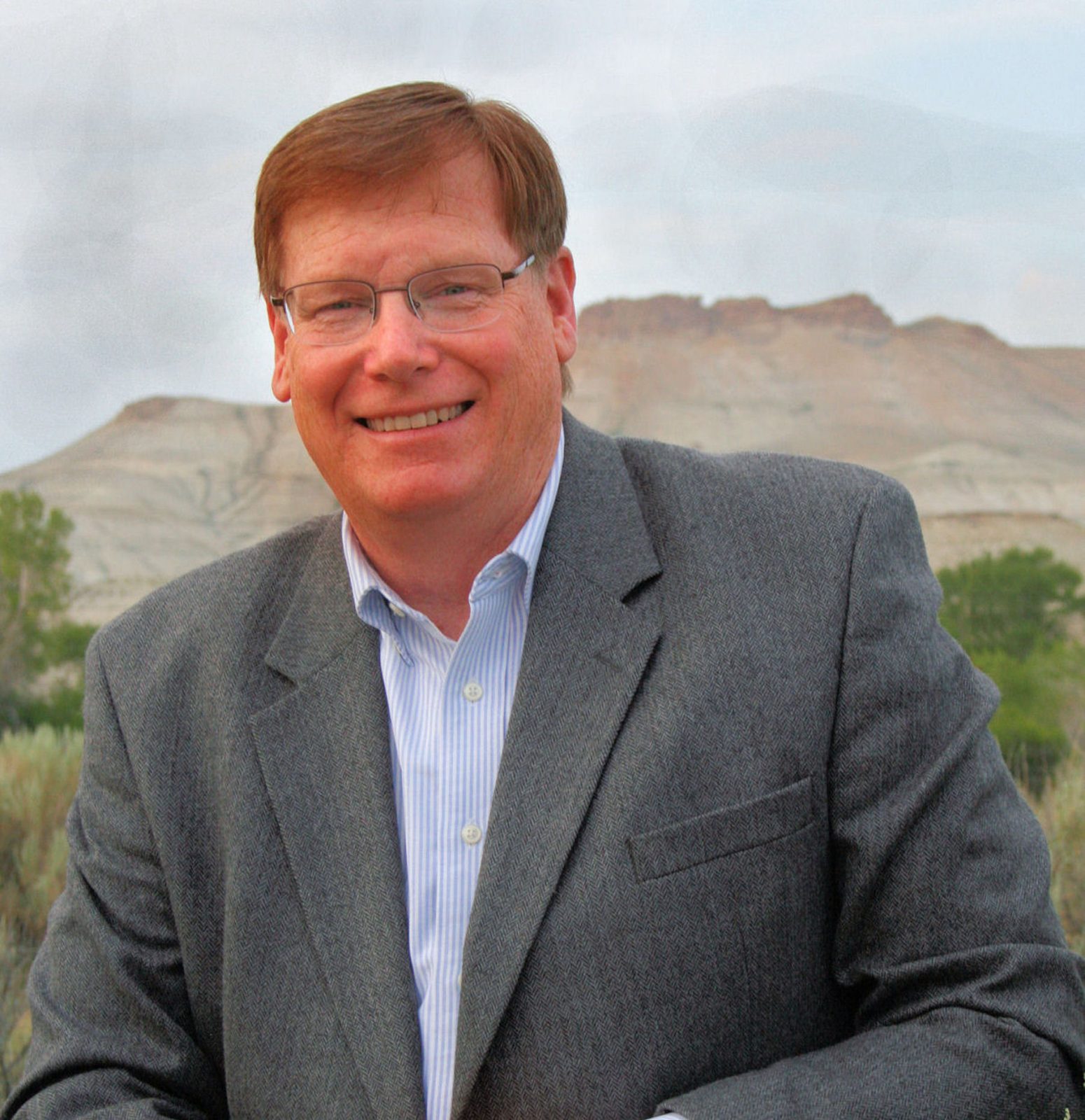 TOM CHRISTIANSEN
SECRETARY, GREEN RIVER

Like sagebrush, Tom's roots run deep in Wyoming. His family has maintained continuous residence in Wyoming since 1885 (five years before statehood) when his grandparents homesteaded on Wolf Creek in Sheridan County. Another great-grandfather rode the Texas Trail to Gillette as a teenager later becoming a railroad engineer in Sheridan. Other ancestors emigrated from Sweden, becoming tie hacks and railroad workers in Albany and Carbon Counties. Tom has worked in and around the Red Desert in southwest Wyoming for more than 30 years as a Wyoming Game and Fish Department wildlife biologist. There he learned the area's human history and became intimately familiar with its sage, sand, rock, clay, wind, water, and wildlife, as well as the processes that tie them all together. Tom retired in 2019 as the WGFD Sage-Grouse Program Coordinator. In retirement he enjoys hunting, fishing, raising and training German Longhaired Pointer bird dogs, spending time outdoors with his granddaughter, and participating in meaningful conservation efforts.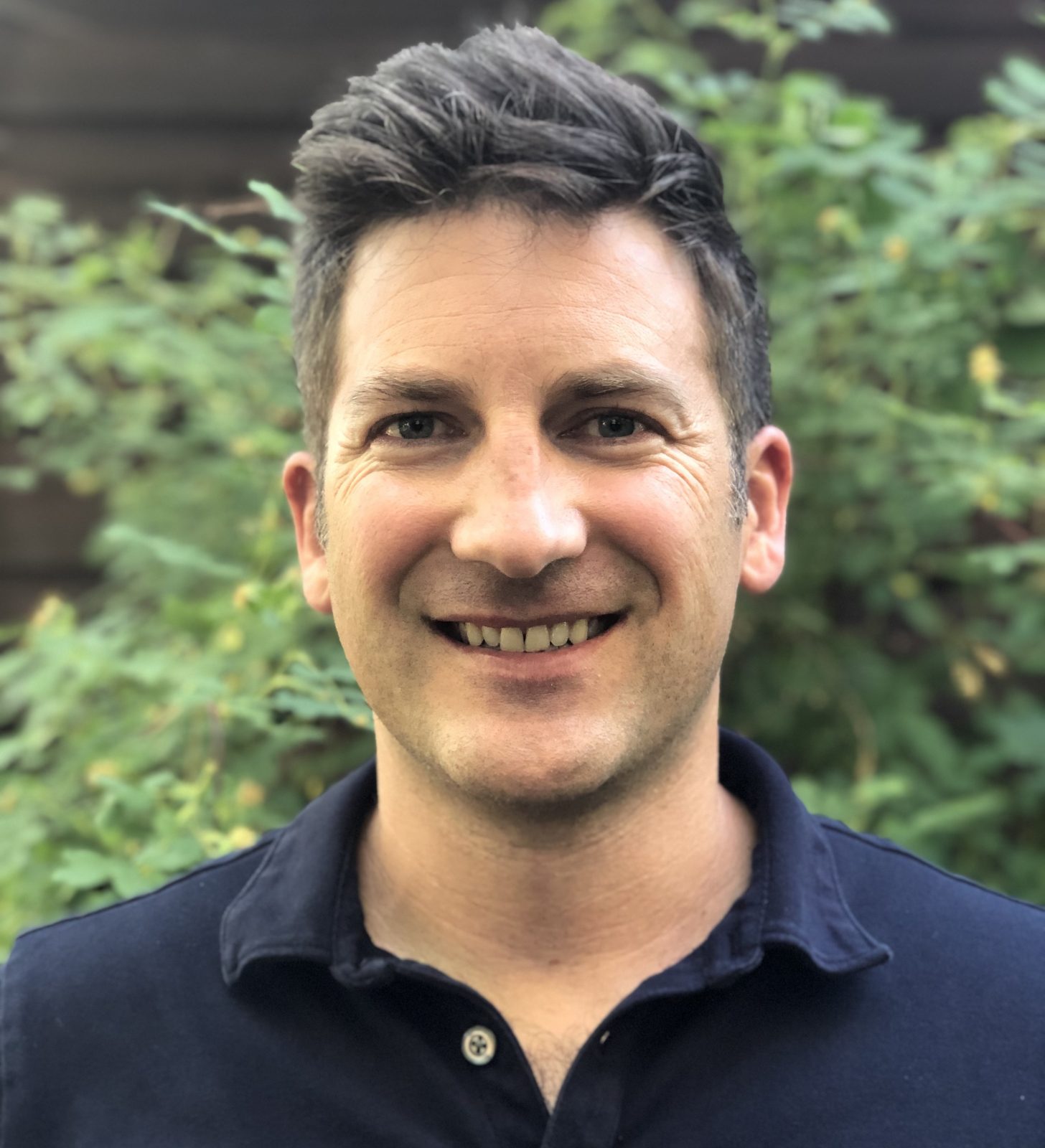 SEAN STAUTH
TREASURER, JACKSON

Sean was born and raised in Jackson, where he attended Jackson Hole High School and spent his childhood hunting, fishing, backpacking and climbing in one of the world's greatest backyards. Sean studied engineering at Dartmouth College before getting a master's in electrical engineering and semiconductor physics at the University of Washington. Sean's career is based in tech, working over a decade in Silicon Valley for companies such as Apple, Accenture, and as a founding employee at Silicon Valley Data Science, an AI and cloud computing startup. Sean moved back to Wyoming with his wife and two daughters in 2015 to help build Wyoming's tech economy and raise his daughters. Sean is passionate about helping Wyoming diversify the economy and protect one of the last intact temperate ecosystems on earth.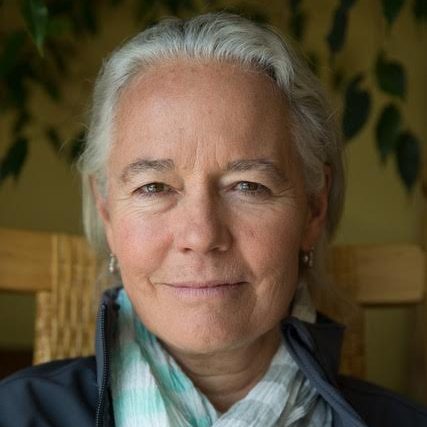 CarolINE BYRD
BOZEMAN, MONTANA

Caroline Byrd is a seasoned environmental leader in the Northern Rockies with decades of experience in public and private land conservation. She started her career working in the wild lands of Wyoming, Montana, and Alaska as a Wilderness Ranger and National Outdoor Leadership instructor. Her love of wild places and wildlife started her on her career path as a conservationist, but it is her ability to work with people that sets her apart as a leader. For The Nature Conservancy, she managed and implemented the largest private land conservation project in TNC's history, the Montana Legacy Project. On the board of the Blackfoot Challenge, Caroline gained an abiding appreciation for collaboration and pragmatic, on-the-ground solutions. As Executive Director of the Greater Yellowstone Coalition, Caroline built a strategic, effective and well-funded organization with a string of remarkable conservation successes for Greater Yellowstone's lands, waters, and wildlife. Now working as a consultant, Caroline helps foundations and organizations in reaching their conservation goals. Caroline has undergraduate degrees in Environmental Studies and Anthropology, a Master's in Environmental Studies and a Juris Doctorate.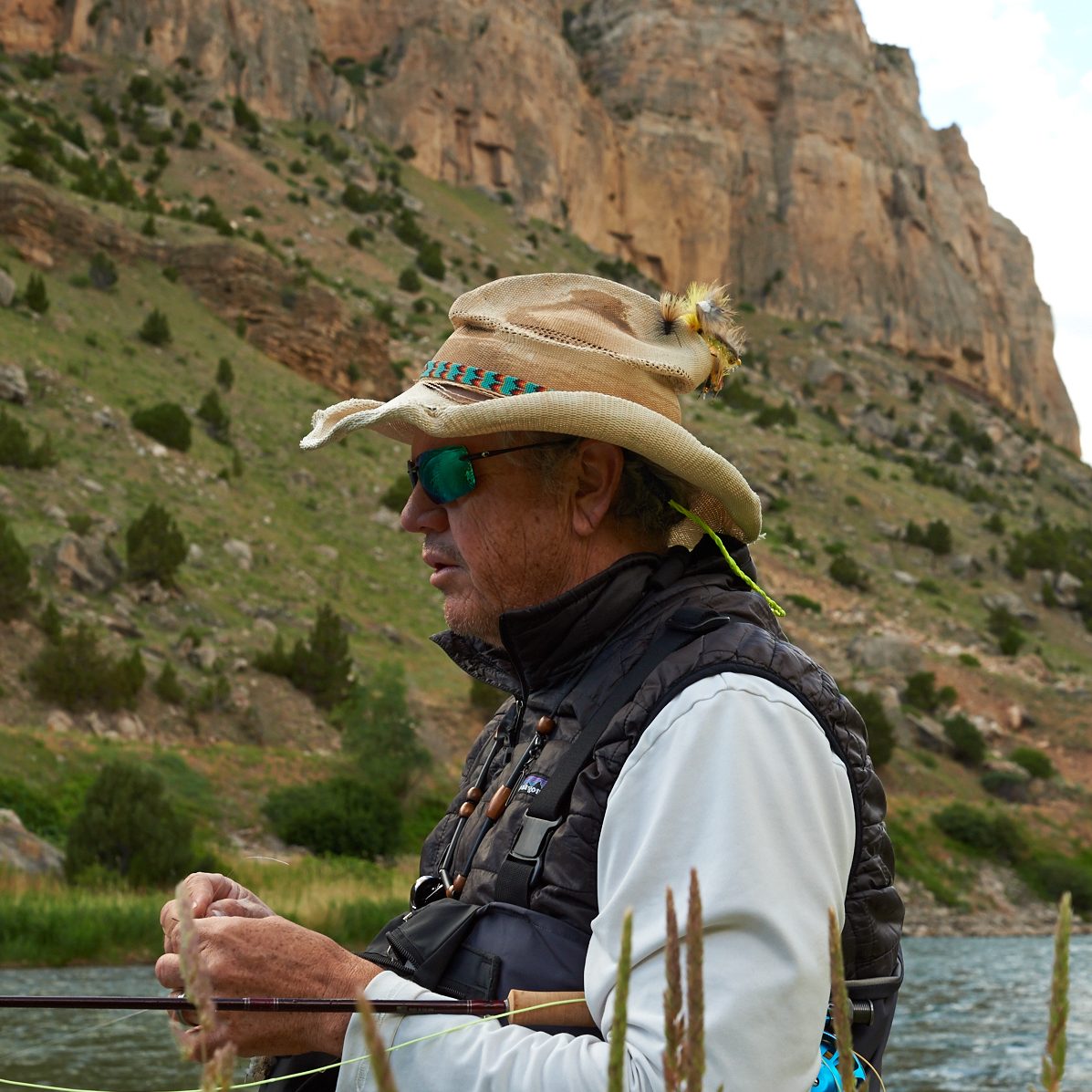 DARREN CALHOUN
Thermopolis

Darren Calhoun was born and raised on the Wind River Indian Reservation. He is an enrolled member of the Northern Arapaho Tribe and a descendent of the Eastern Shoshone Tribe. He is a lifelong advocate for tribal sovereignty and self-governance. Darren has been a fly-angler since the age of 8, and has profound interest in outdoor recreation, land/natural resource management, and conservation. Darren and his father "Pete" founded Wind River Canyon Whitewater & Fly Fishing in 1992. He holds a Bachelor of Science in Psychology from the University of Wyoming and a Ph.D. in Clinical Psychology from the University of Montana. Darren enjoys spending time with his wife Kristin, his two sons Riley and Jaylen, as well as fishing and team roping.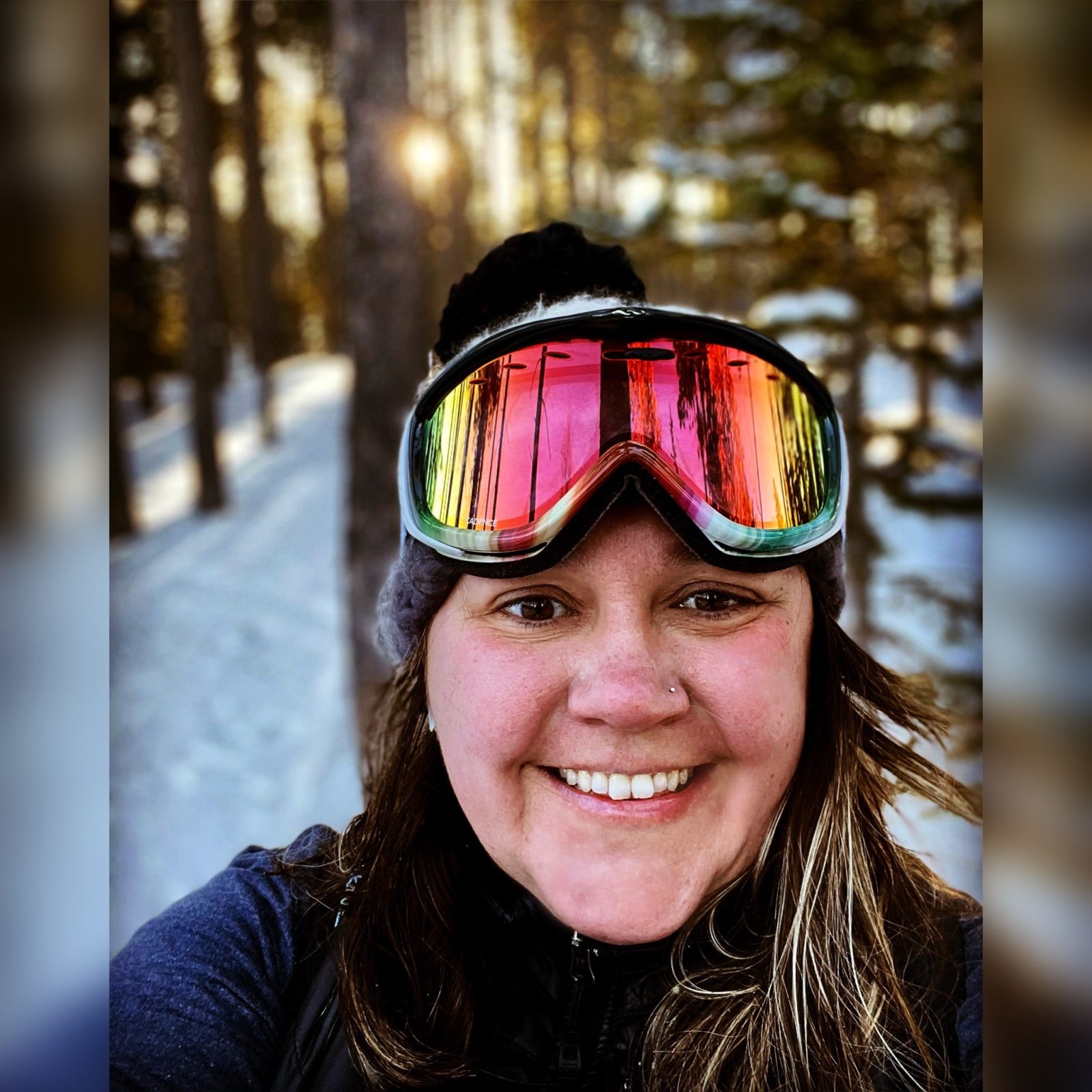 LARAMIE CUMMINGS
CASPER

Laramie is a Wyoming transplant (thanks to her Wyoming-native husband) and is extremely happy to be here. She was born in Oregon and raised in Colorado, areas which allowed her to be outside year-round, whether it was skiing, swimming, rafting, climbing, or hiking. Laramie attended Fort Lewis College in Durango, CO, the University of Colorado, and earned a master's degree from Regis University in nonprofit management. Laramie is a very busy full-time mom to two boys and two dogs in Casper. She is also the owner of The Alcove Casper where she consults part-time for small businesses and nonprofits, as well as collaborates to help support and encourage local small business owners. Laramie also serves on several boards and committees throughout Wyoming. Growing up she was an active athlete and has shared that love with her two boys. You can almost always find them near frozen or fluid water as that is where she is most at home. Because of this, she is a big advocate for climate advocacy, water advocacy, and conservation. When not busy with her many projects, kiddos, husband, dogs, and work, you can find her with a good book or looking at books, or doing anything with books.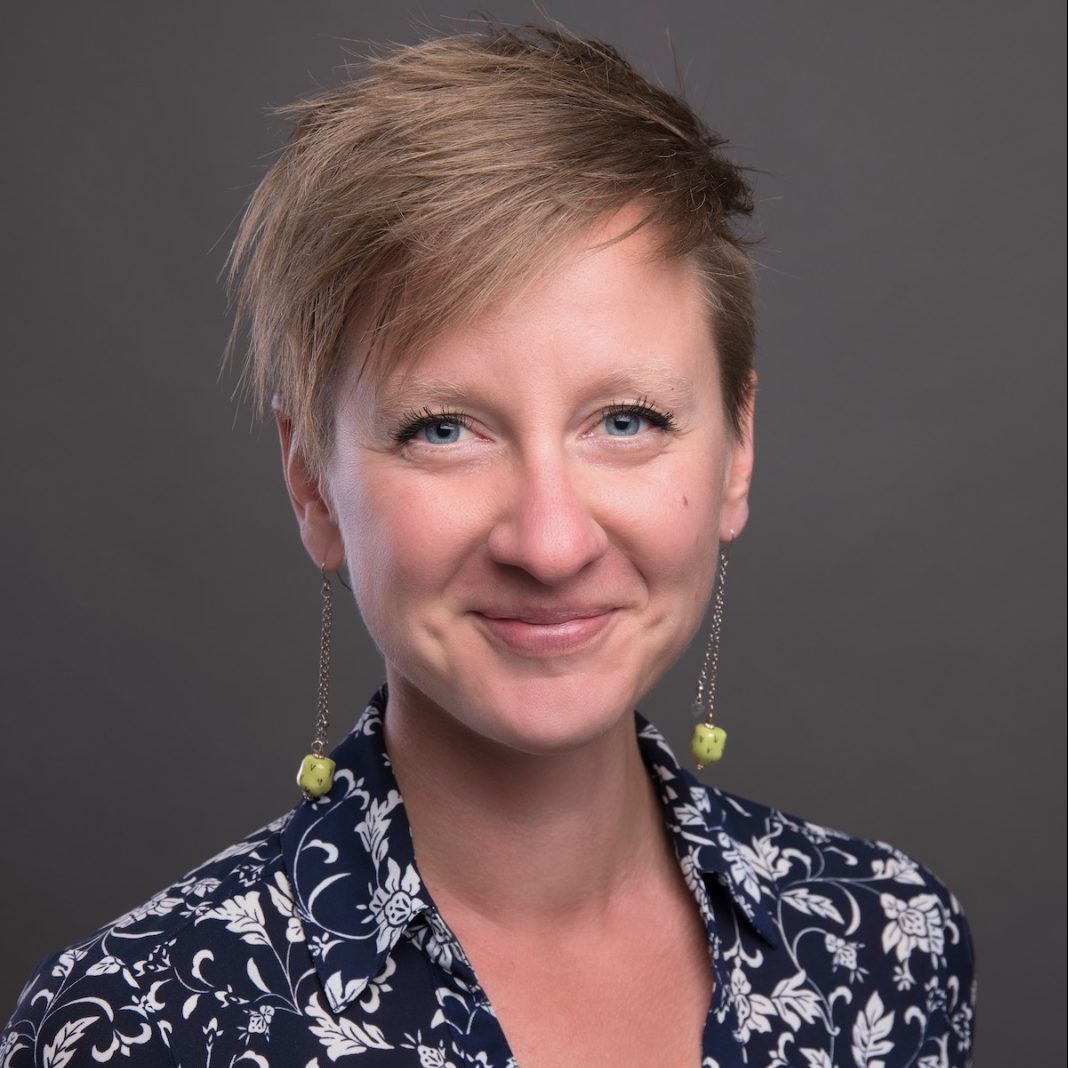 SABRINA KING
LANDER

Sabrina works at the intersection of conservation, civil rights, and economic issues across the rural west. She has an Honors B.S. in Political Science from the University of Utah and a master's in Environmental Law and Policy from Vermont Law. With over 12 years of lobbying, community organizing, campaign management, and nonprofit development, Sabrina brings a high level of expertise to the table.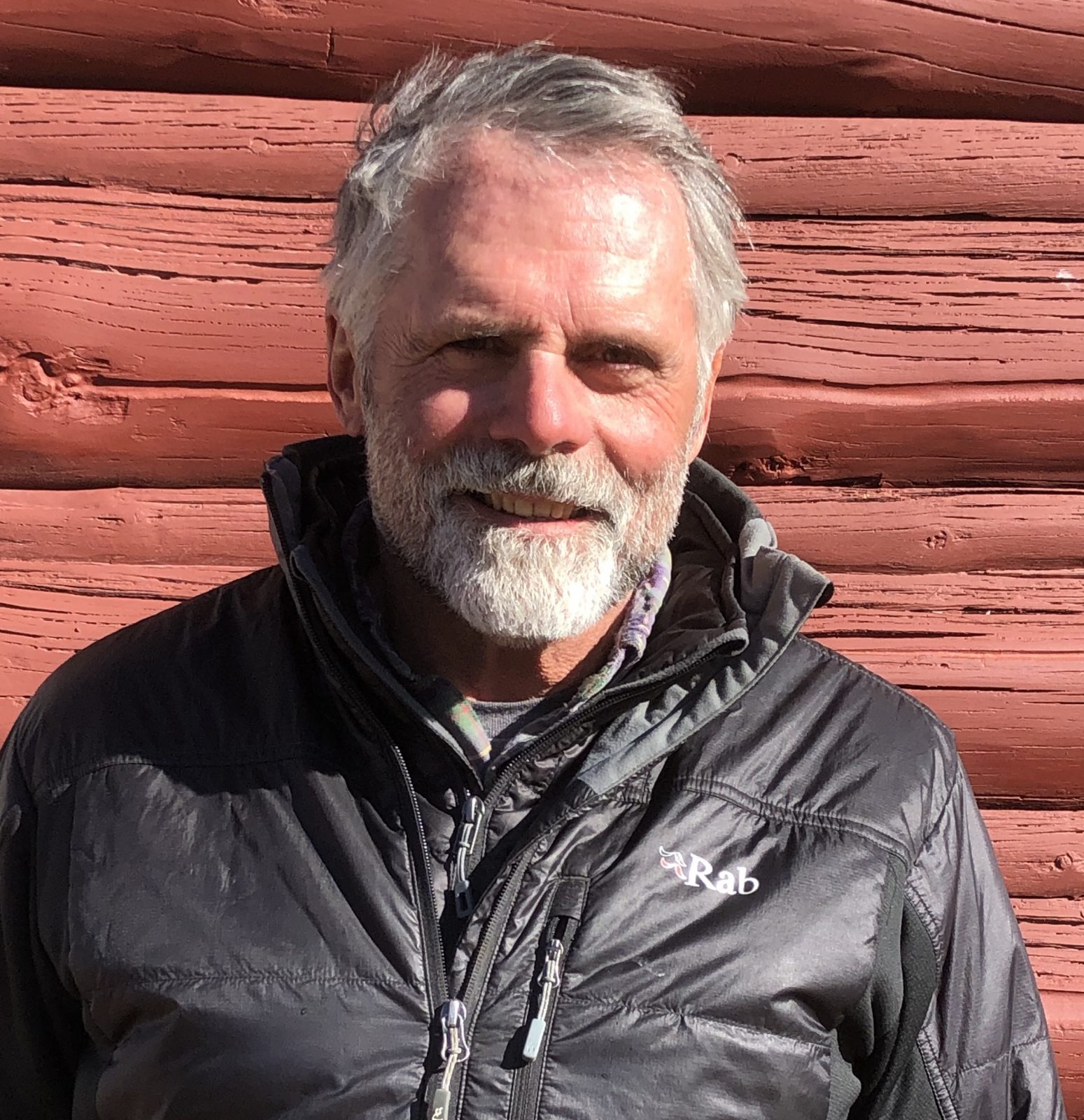 George McClelland
JACKSON

George, 'Porgy,' moved to Jackson Hole after growing up in New York state and attending the University of Vermont. The nearby Adirondack Mountains and three adventurous brothers fostered an appreciation for places less trammeled. Since 1980, he has been a building contractor in Teton County and has worked mainly on residential projects—with a special interest in restoring and renovating older buildings and ranches, including those far from the electrical grid. He has served as a board member on the Jackson Hole Land Trust and is currently an emeritus member with the Teton Raptor Center in Wilson. Backcountry skiing and hiking are among the many activities that continue to fuel his love for the natural world. As a longtime WOC supporter, Porgy is keenly appreciative of the opportunity to further support WOC's mission.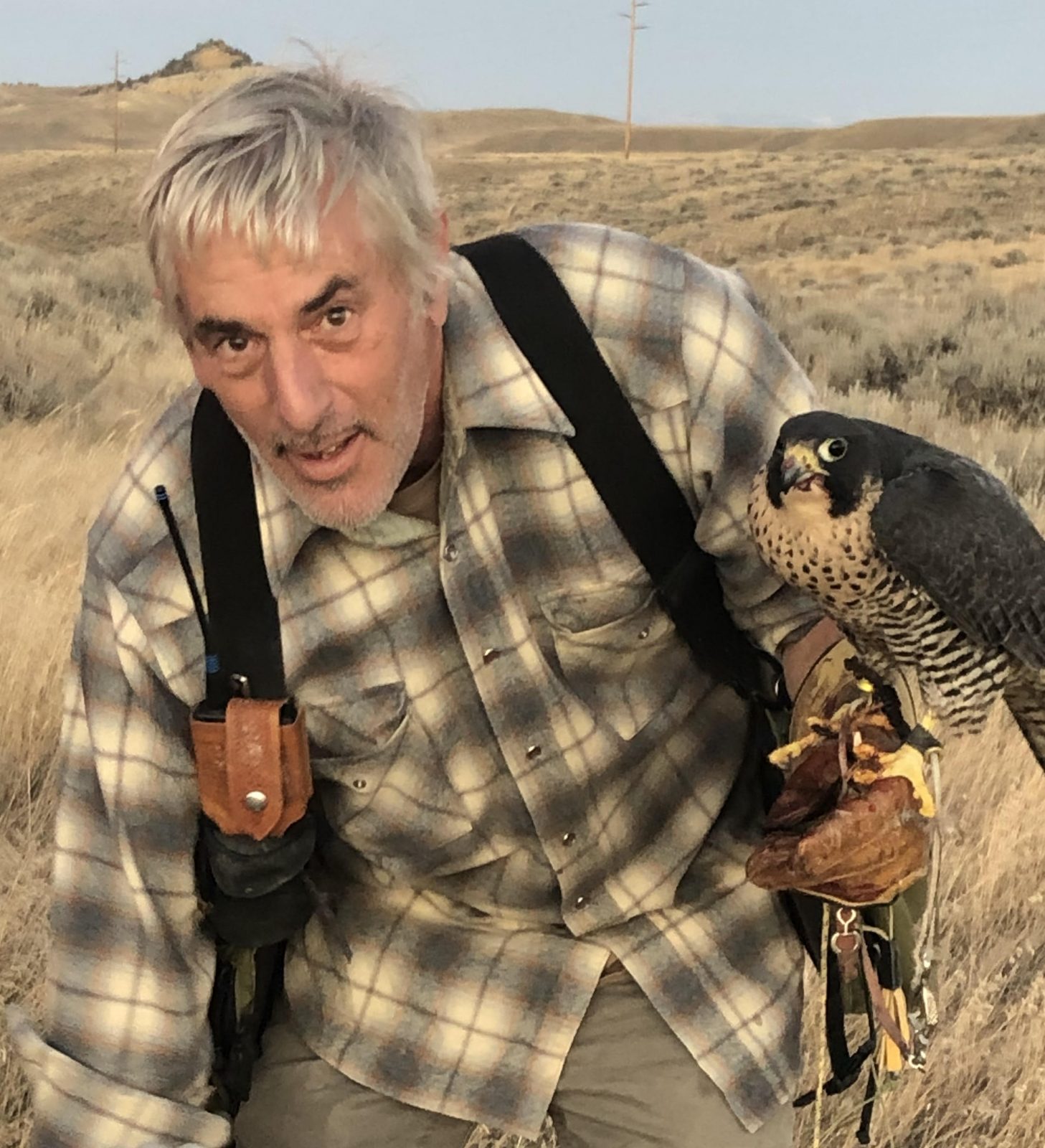 CHRIS PFISTER
CODY

Chris has been a member of the Outdoor Council since moving to Wyoming in 1996 to ranch on Gooseberry Creek in the Big Horn Basin. Raised in Colorado, Chris is a professional artist (with a B.A. from Bates College and an M.F.A. from Yale University) and he returned from New York City to the western landscapes and outdoor adventures he loves. A master falconer, Chris has been involved with statewide conservation efforts focused on Greater sage-grouse protection as well as wildlife and water issues. He served as chair of the Big Horn Basin sage-grouse local working group, was a member of the Wyoming Public Lands Initiative for Park County, and continues to do fieldwork for the Earthspan Padre Island Peregrine Study. He now lives in Cody with his wife and daughter, and may be seen at dawn or dusk out hiking in the sagebrush with his English Setters, Cricket and Simon.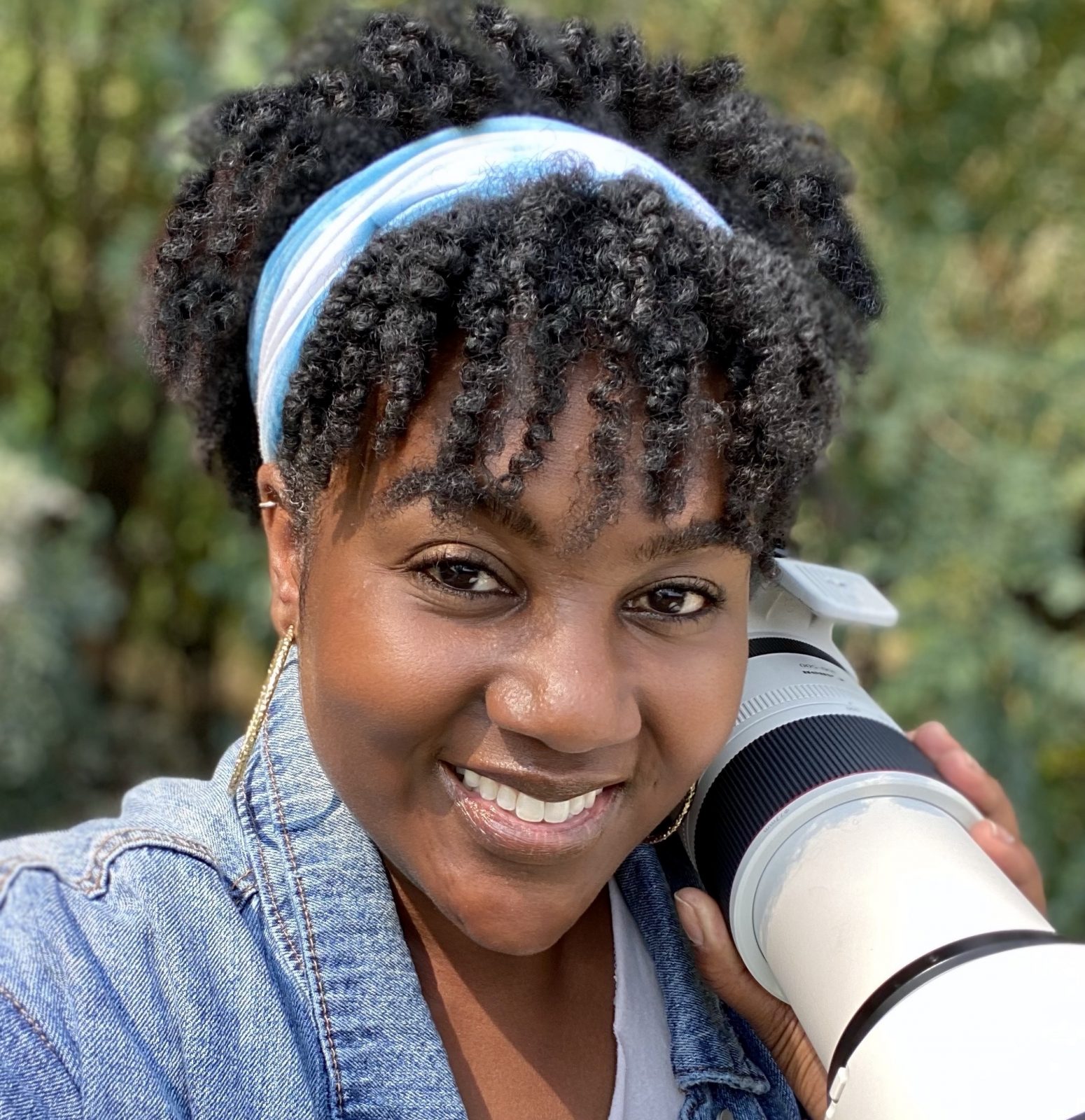 DAY SCOTT
MOSCOW, IDAHO

Day's journey in Lander began about three years ago when she started working for the National Outdoor Leadership School. Unfortunately her time there was cut short due to a vehicular collision with wildlife. She's a certified California and Wyoming naturalist, wildlife photographer, writer, and environmental educator. If you know Day, or have heard of her, you probably know that she has an affinity for birds. Her passion in ornithology has led to amazing opportunities including being featured on Discovery and BBC America, and teaching a bird photography workshop for Ken and Kimberly Kaufman's "The Biggest Week in American Birding" festival. Day recently graduated from the University of Wyoming Biodiversity Institute's inaugural Wyoming Naturalist Certification program and is also a graduate of the Outdoor Council's Conservation Leadership Institute. Before moving to Wyoming, Day spent her time in Southern California working with environmental and outdoor NGOs. Her last position was manager of environmental education and outreach programs at the Ballona Wetlands. Day is excited to serve on the board and is particularly interested in engaging with efforts to protect the Red Desert, which is home to over 350 species of wildlife and is a migratory stop-over habitat for many avian species. Though still navigating through TBI recovery and adjusting to a lifestyle with disabilities, Day continues to find joy through her connection with nature.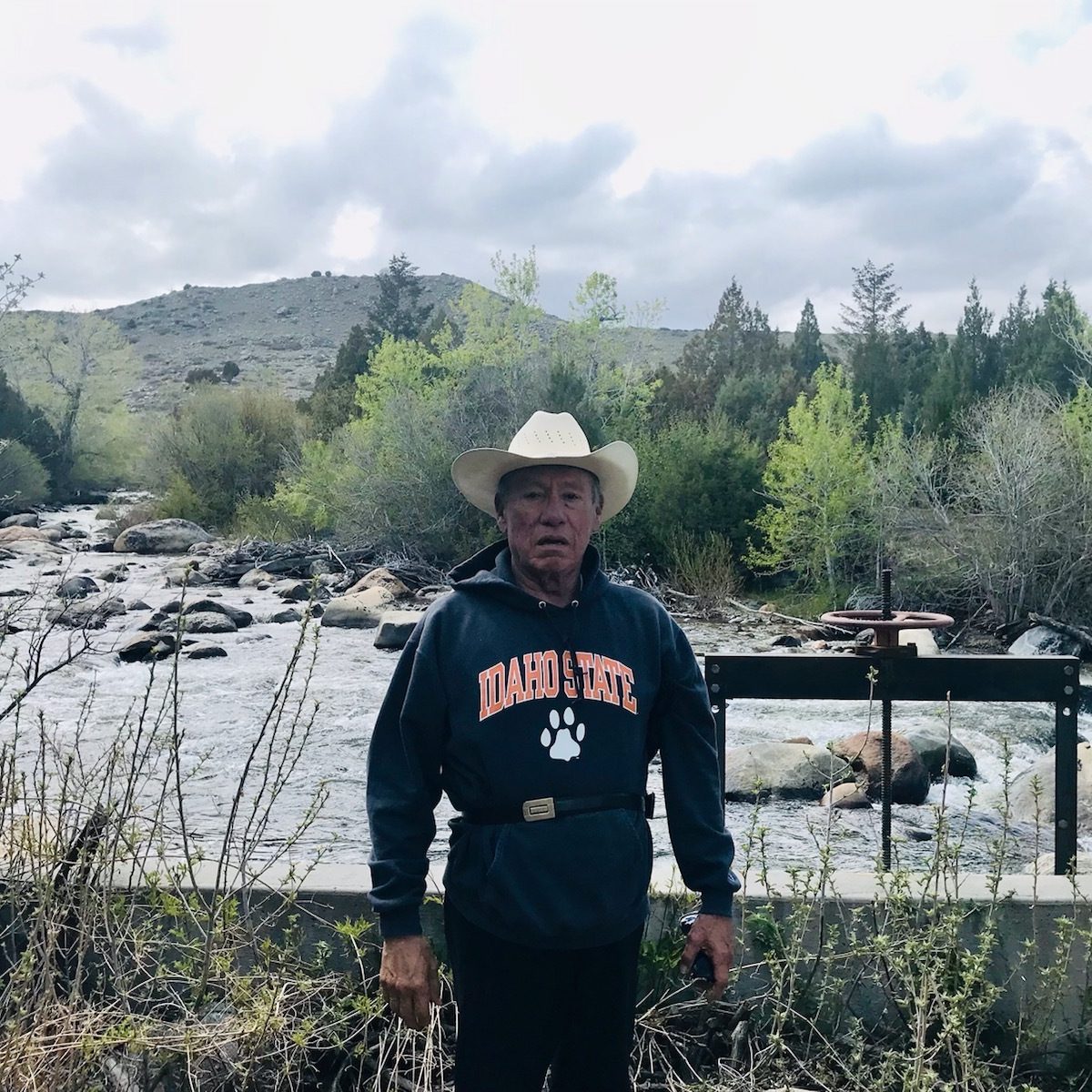 orville st. clair
Ft. washakie

Orville is an enrolled member of the Eastern Shoshone Tribe, and was born and raised on the Wind River Indian Reservation. He received his accounting certificate from the Barnes School of Business in Denver, Colorado. He later graduated from Idaho State University with a bachelor's of Business Administration. Orville served 10 years on the Shoshone Business Council and 16 years on the Wind River Water Resources Control Board. Currently Orville serves on the Fremont County School District #21 School Board as treasurer. He is also chairman of the Wind River Tax Commission and a co-chair of the Wind River Water Resources Control Board, which controls all waters within the exterior boundaries of the Reservation under Tribal law. Orville makes his home on the family ranch in Ft. Washakie, along with his wife and four daughters.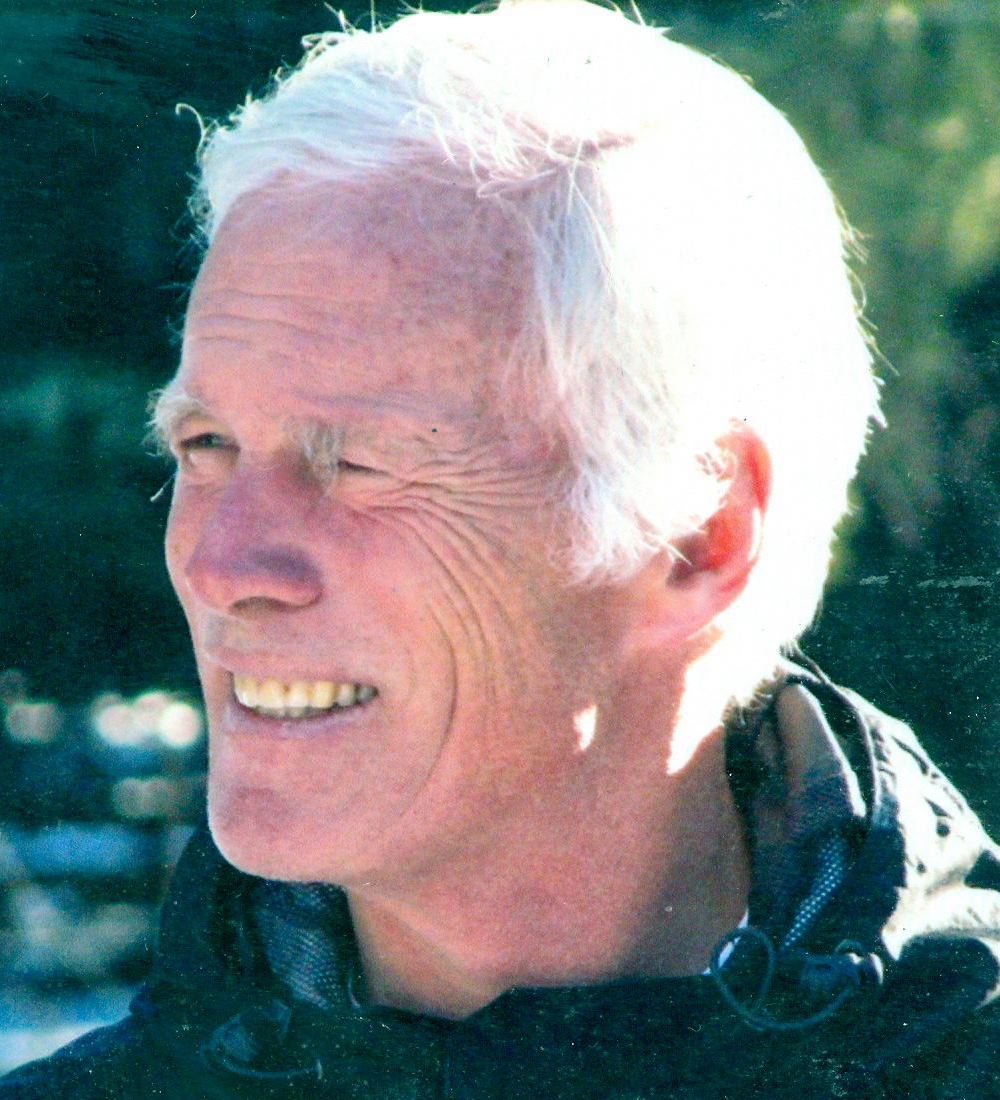 HAP RIDGWAY
GIVE WYOMING CAMPAIGN CHAIR, CODY

Hap is a former board member who is now spearheading the Outdoor Council's first fundraising campaign. Hap was born and raised in Cody, before graduating from Cody High School and attending Dartmouth College. Following a two-year tour in the Army, Hap completed a Masters in International Affairs at Columbia University. When his parents purchased a homestead in Sunlight Valley and started Elk Creek Ranch, a ranch and wilderness program for teenagers, Hap started out as the "kitchen boy" and worked his way up to manage the operation in the 1970s. He paired his summer ranch work with a job as assistant headmaster at Kimball Union Academy in New Hampshire, and finished his career as the headmaster of Berwick Academy in Maine in 2007. Hap and his wife, Susan, ran Elk Creek together for two decades, and three of their four children help run the daily operations of Elk Creek Ranch, too. Upon retirement, Hap knew he had the opportunity to dedicate more time to preserving the natural and wilderness values that were central to Elk Creek Ranch and the Ridgway family. Participation in the Big Horn Basin BLM plan and the Shoshone National Forest plan exposed Hap to the work, philosophy, and effectiveness of the Outdoor Council, and he is happy now to be a part of its vital work.