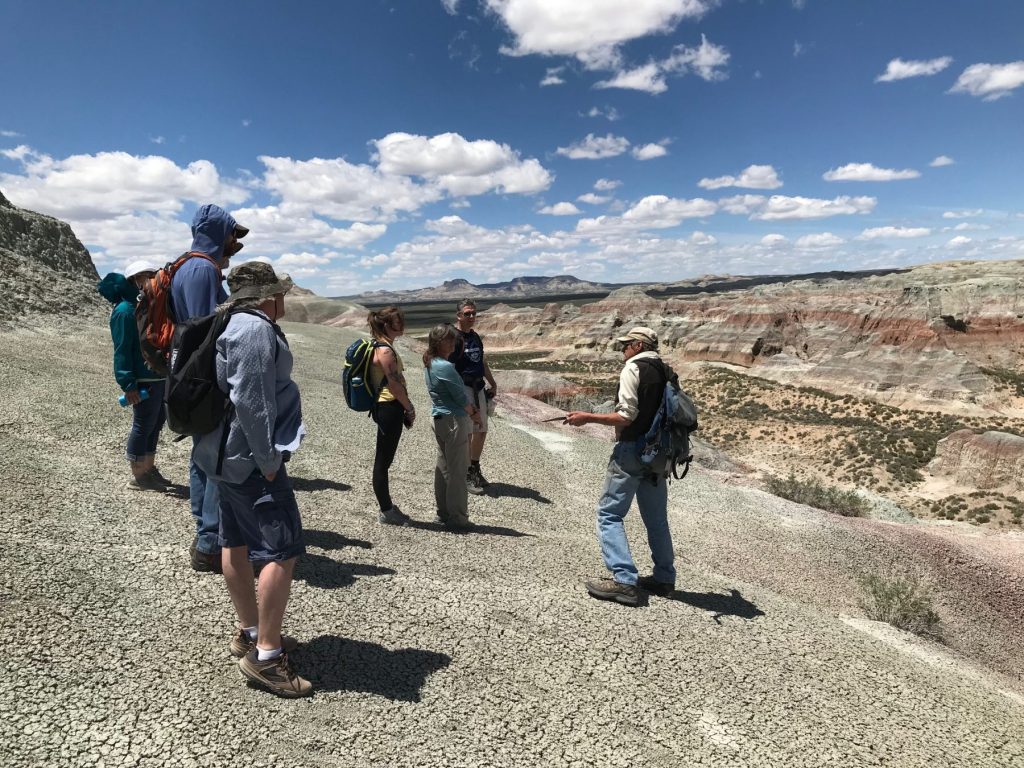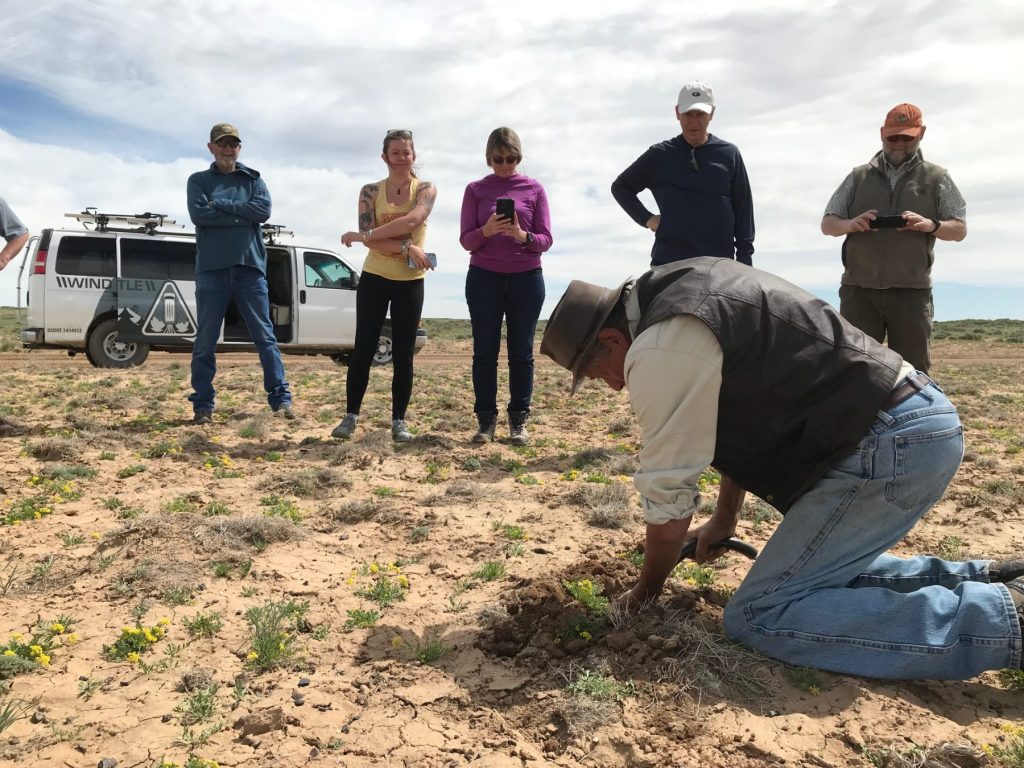 This spring, John Mionczynski a local ethnobotanist, biologist, and historian, accompanied Citizens for the Red Desert into the landscape to help educate and inform tour participants about the natural wonders and uses of the desert ecosystem. Above, you can see him pointing out the geological anomalies of the Great Divide Basin as tour participants take in the dramatic expanse of badlands throughout the Honeycomb Buttes Wilderness Study Area. Off in the distance, stand the Oregon Buttes, another WSA. Part of Mionczynski's knowledge includes the abundance of edible and medicinal foods that grow throughout the Red Desert. Pictured above, he digs up biscuit root for tour participants and explains how this root vegetable was a staple for an Indigenous diet, often ground into flour and made into bread. Later on the tour, near a bubbling spring, Mionczynski explained how water is a precious resource. This spring, and others like it, are scattered across the desert and attract wildlife from miles around and support a thriving habitat.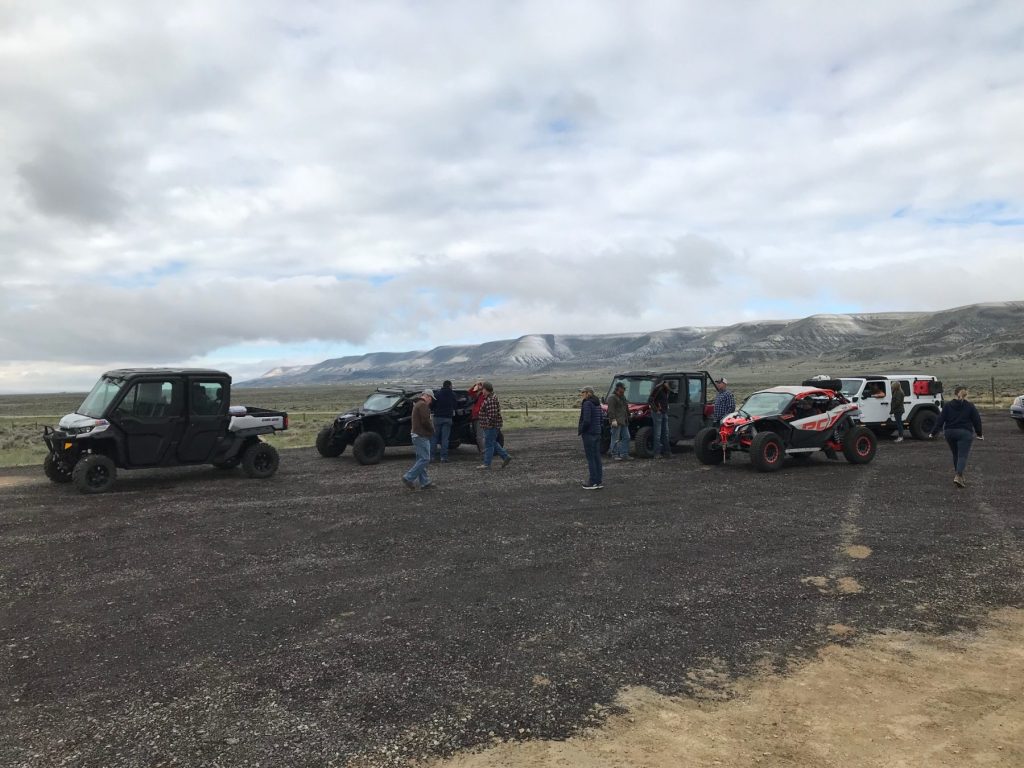 In late May, CfRD joined Southwest Wyoming Off-Road Trails on a tour to explore the motorized recreation potential of the area. This is one of many groups who add value to the desert and show that working together can simultaneously support the landscape, stimulate local economies, and empower our communities. Above, you can see the way these ORV enthusiasts spent their day in the desert, taking in the scenes near Oregon Buttes and the White Mountains.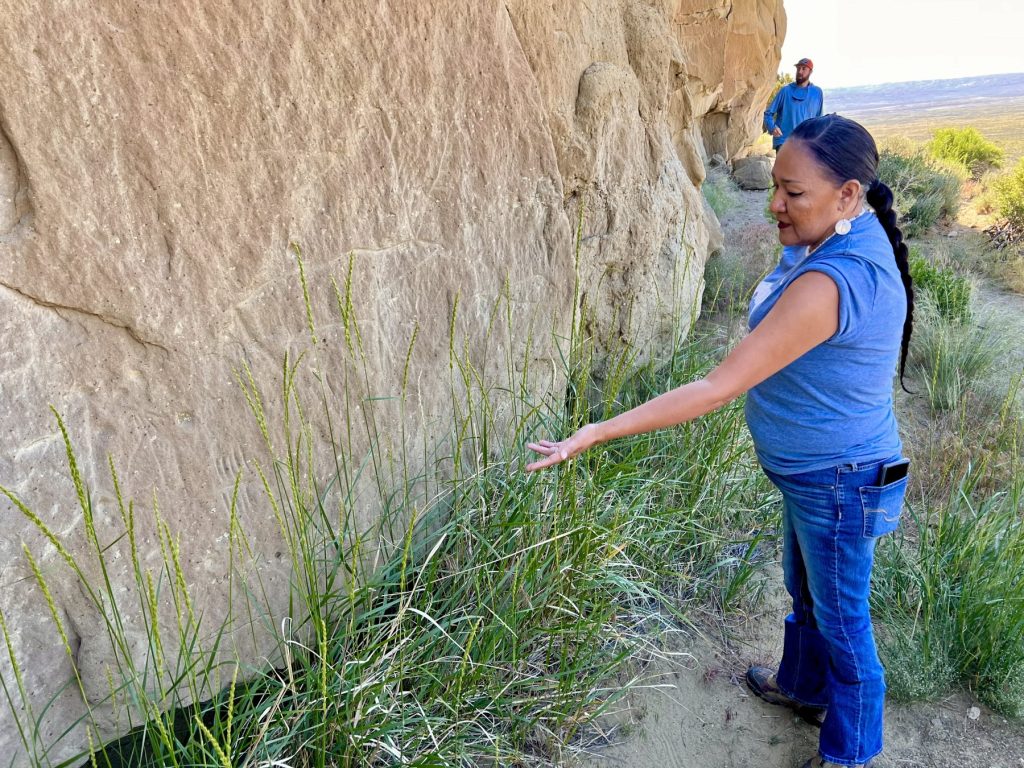 On June 28, members of Citizens for the Red Desert spent another day in the desert, visiting three sacred petroglyph sites and the Boars Tusk. Yufna Soldier Wolf, the Tribal advocacy coordinator for the Indigenous Land Alliance of Wyoming, is pictured above, discussing ways in which we can better manage and protect these sites, especially within the context of the forthcoming Bureau of Land Management's Rock Springs Resource Management Plan.
Kyle
Elmquist
Engagement Coordinator
Staff