We're pleased to let you know about next week's new episode of the PBS show Nature filmed primarily in Wyoming, called The Sagebrush Sea. The episode features stunning footage of North America's sagebrush steppe and a closer look at the hardy species that call it home–with a special focus on the greater sage-grouse.
Watch from home, or come out and join us for a screening! Read on for more details.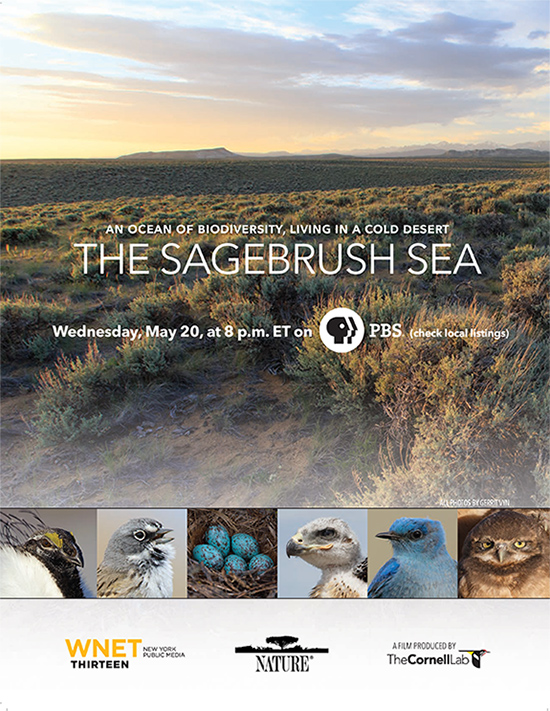 If you'll be in Jackson, Pinedale, or Lander, come out to meet producer Marc Dantzker and cinematographer Gerrit Vyn from the Cornell Lab of Ornithology at the following screenings:
May 18 – JACKSON – Center for the Arts – 7-8:30 pm
May 19 – PINEDALE – Pinedale High School – 10:50-11:50 am
May 19 – LANDER – Lander Library – 7-8:30 pm
The episode premieres on Wyoming PBS Wednesday, May 20, at 7 p.m. The premiere will be followed by local call-in program "Wyoming Perspectives," which will feature Marc, Gerrit and several other sage-grouse experts from around the state. Call 800-495-9788 during the program if you'd like to participate.
Amy
Rathke
Community Engagement Director
Staff