The following letter was published as an opinion piece by executive director Gary Wilmot in the Casper Star-Tribune on Tuesday, March 31, 2015.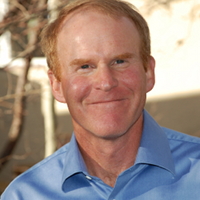 On the heels of last week's announcement of the Interior Department's new fracking rule, the state of Wyoming followed the lead of the Independent Petroleum Association of America and the Western Energy Alliance and filed a lawsuit opposing it.
To date, the press releases from industry groups and the governor's office have focused primarily on what some view as federal over-reach. But little has been said about the actual rule or its merits. Let's change the focus of our conversation. Safeguarding public health and our shared natural resources is in everybody's best interest.
Without a doubt Wyoming has been a leader in its regulation of hydraulic fracturing. In fact, the state has already adopted many of the provisions the new fracking rule calls for. And one of the best things about the new rule is that it provides states like Wyoming the opportunity to request a variance when their own rules are as strong as or stronger than the federal one.
For instance, Wyoming has been a leader in requiring that companies publicly disclose chemicals used in fracking, and the state also recently improved its oversight of chemicals considered to be "trade secrets." As such, the state should be granted a variance for these regulations. Wyoming is already ahead of the BLM in other areas, too – most notably in its requirement that companies collect baseline water quality before fracking. The new BLM rule does not require baseline testing, an we think it should.
Unfortunately, not all states share Wyoming's foresight on fracking: Some don't regulate the practice at all, or do so in less protective ways. Unfortunately, environmental problems don't stop at the state line. But because the new BLM rule applies to fracking on federal public lands, it gives not only Wyoming citizens but all Americans assurance that public health and safety is better protected by putting in place a safety net – a minimum standard that all states must meet.
Notably, some of what the BLM will require does provide better protection for human health and water resources than Wyoming's rules do. For example, the BLM will require testing to confirm well-bore integrity on every well drilled. This is important. Industry representatives have, over the years, told the public that it is not fracking per se that poses a risk to groundwater, but rather problems with well-bore integrity. The BLM is now calling on industry to be accountable in this regard. This is a commonsense, best-management practice that industry and Wyoming should get behind.
States and the federal government have a joint responsibility to protect public health and our shared natural resources. It's not always an effortless path, but it's clearly one worth pursuing. Lawsuits are easy to file. The harder work is keeping up the conversation, focusing on the merits of rules – and on the people and resources those rules seek to protect. A substantive conversation is what will actually move our state and country forward as we work toward a truly responsible energy strategy.
Gary
Wilmot
Executive Director
Staff