ON THIS EARTH DAY the Wyoming Outdoor Council is remembering and reflecting on the contributions of Wyoming's late Sen. Craig Thomas, who was the original champion of the historic legislation that would eventually be called the Wyoming Range Legacy Act.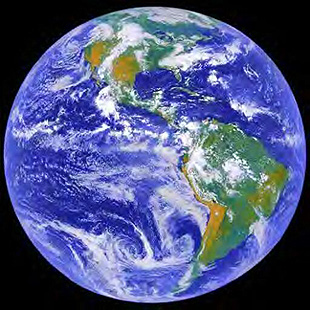 The Wyoming Range Legacy Act was introduced by Sen. John Barrasso in honor of Sen. Thomas after he passed away.
Signed into law last year, the legislation prohibits new oil and gas leasing on 1.2 million acres of the Wyoming Range and facilitates a process by which existing leases can be donated or sold and permanently retired.
Sen. Thomas's vision for conserving the Wyoming Range for future generations is an immeasurable contribution to our state's history and natural heritage, and the Wyoming Outdoor Council would like to take this occasion to honor this bold vision.
The late senator's idea was to try to find a balance in Wyoming between energy development and the conservation of the state's other great natural resources, including its abundant wildlife, clean rivers and streams, and wild places.
The Wyoming Outdoor Council believes this idea, and the resulting Wyoming Range legislation, embodies the spirit of Earth Day.


And in this same spirit, we know there is a lot of work yet to be done to achieve balance.
There are still 44,000 acres of contested oil and gas leases within the Wyoming Range Legacy Act withdrawal area, all of which the Forest Service recently acknowledged were likely inappropriate for leasing.
And this summer the Forest Service is expected to address a proposal to drill 136 new gas wells in the Hoback Basin in the northernmost part of the Wyoming Range withdrawal area, just south of Bondurant.
The Wyoming Outdoor Council believes protecting the Wyoming Range will be an essential step toward achieving balance in Wyoming.
Happy Earth Day! And thank you Senator Craig Thomas! ?
Media Contact: Lisa McGee, Wyoming Outdoor Council, 307-332-7031 x20; lisa@wyomingoutdoorcouncil.org.



A PERSONAL EARTH DAY NOTE from the Council's Bruce Pendery

EARTH DAY IS TERRIBLY IMPORTANT TO ME because it has affected me in the most personal of ways. I am who I am due to Earth Day.
I grew up in Ohio, in the suburbs near Cincinnati. Farms and factories were what I lived with and nature and the environment consisted of little more than postage-stamp-size state parks and visits to the 10 acres of woods behind my house.
But that all changed in 1970 when I was 12 going on 13. First, my family moved to Albuquerque, New Mexico. I had no idea why my parents were dragging me off to a God-forsaken desert, but by the time we got to Amarillo, Texas I forgot I had ever been to Ohio.
Goodbye to those farms and factories. I was completely taken by the deserts and mountains of the West. And then just a few months later was the first Earth Day, in April, 1970.
I was swept up in the call for environmental protection, and with the first Earth Day following just a few months after my first encounter with the West, I was set on my life's path.
I knew then — as an eighth grader — where I was going and what I was going to do. I was going to work to protect the environment. And that has never changed, not for a minute. And I owe it to Earth Day.
In reality it took awhile and there were a few twists and turns, but now, working for the Wyoming Outdoor Council I get to work for environmental protection every day, and I love it. And I owe it to Earth Day (and to the West).
So Earth Day is deeply important to me; it transformed my life. I hope you can get as much joy out of it as I do. Celebrate the Earth!
Contact: Bruce Pendery, program manager, Wyoming Outdoor Council, 435-752-2111, bruce@wyomingoutdoorcouncil.org.
West Edge
Collective
Staff