Half of Wyoming's lands are federally managed as national parks, monuments, forests, recreation areas, wildlife refuges, or public land. These include some of the most iconic places in the nation and they help support healthy ecosystems and wildlife populations.
PUBLIC LANDS IN PUBLIC HANDS
As we look ahead, we're mindful of working against the backdrop of Wyoming's changing economy. Our state relies heavily on oil, gas, and coal revenues to fund local government. But the boom-bust nature of resource extraction can create uncertainty and instability. Meanwhile, instead of taking the long view, some lawmakers push short-term agendas—seeking state management or even sale of our public lands. The Wyoming Outdoor Council has successfully defeated these attempts by providing leadership within the Keep it Public, Wyoming coalition.
WILD, OPEN SPACES
The opportunity to access wild, open spaces on our public lands contributes to an unparalleled quality of life for Wyoming residents. Visited by millions of people each year, these lands also add significantly to our state's economy.
RESPONSIBLE ENERGY DEVELOPMENT
Many of our public lands in Wyoming are leased or already developed for industrial uses such as oil and gas drilling, hard rock and coal mining, and industrial-scale wind generation. Where these uses are not inappropriate in a particular landscape, and in response to existing or proposed development, the Wyoming Outdoor Council will advocate "doing it right."
TAKE ACTION
KEEP NUCLEAR WASTE OUT OF WYOMING
In July, the Wyoming State Legislature's Management Council authorized funding to study "temporary" storage of nuclear waste in the state. There is historic and widespread agreement among state leaders and the public that the risks to our state are overwhelmingly high. And the reasons are conclusive: storing high-level radioactive waste threatens our public safety, our national image, our economic health, our political certainty, our resources, and our long-term prosperity. 
Read this fact sheet to learn more about the nuclear waste storage issue in the U.S. and why it's wrong for Wyoming, as well as browse the resources below.
The Legislature's "Spent Fuel Rods Subcommittee" held a single hearing in September (you can read about it here) and recommended that the Joint Minerals Committee review any state statutes that may apply to bringing high-level radioactive waste to Wyoming when it meets again in November. 
Please send a message to members of the Joint Minerals Committee! Tell them that storing nuclear waste in Wyoming is a bad idea; Wyoming residents across the spectrum have fully vetted and roundly rejected the idea several times in the past, and our values have not changed.
We'll continue to work with partners and residents across the state to oppose these efforts, and we'll be sure to keep you updated on ways in which you can help ahead of the Joint Minerals Committee meeting in November.
HELP KEEP SOUTHWEST WYOMING A WORKING LANDSCAPE THAT ALLOWS FOR MULTIPLE USE
The Bureau of Land Management is poised to strip the hard-fought protections that allow for multiple use of public lands in southwest Wyoming in favor just one use: oil and gas development. Unfortunately, the BLM has largely ignored the public as it prepares to finalize the Rock Springs Resource Management Plan to set land use priorities for the next 20 years. But local entities in southwest Wyoming with a seat at the RMP revision table can help make a difference.
If you live in southwest Wyoming, please contact your city officials, your county commissioners, and your conservation districts. Tell them that Wyomingites care deeply about the special places in this corner of the state, and that your livelihoods and way of life here will be undermined by a major overhaul in favor of a single use. Ask them to let southwest Wyoming continue to be a working landscape that balances a full spectrum of uses. And wherever in Wyoming you live,  send Gov. Mark Gordon the same message.
You can use our tool below to find contacts for your city officials in southwest Wyoming, as well as click here for a full listing of conservation districts and county commissioners.
LATEST BLOGS, NEWS, & ACTIONS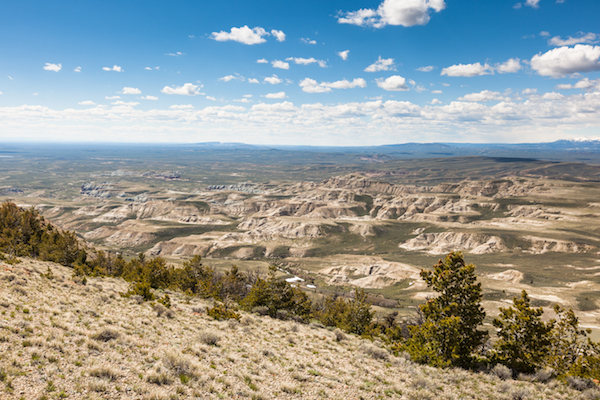 But if similar plans around the West released under this administration's "energy dominance" policy are any indication, we can expect the upcoming Rock Springs plan both to remove current protections and open even more lands to development.
read more