Here in Wyoming the climate is changing, and so, too, are the energy policies, markets, and economic priorities around us. 
The only question that remains is this: What is Wyoming going to do about it? 
Our best available scientific and economic analyses show us that climate change, and the global response to the threats it poses, will have real and tangible impacts on Wyoming's environment, economy, and way of life. Unless we take the reins to ensure that the right policies are in place to reduce our emissions, expand the market for cleaner energy sources, and provide for a just and fair transition for Wyoming communities, market forces outside of our control will undermine the state's traditional forms of revenue.
What we need now is leadership, and a path forward that leverages Wyoming's unique resources and strengths to address the challenges and opportunities climate change presents. Here's what we're doing:
Supporting Statewide Efforts Toward Economic Diversification
The majority of Wyoming's State Budget — 55 to 65 percent — comes from taxes generated from the production of high carbon fuel sources like coal, natural gas, and oil. Diversifying these revenue sources and finding innovative ways to generate income in a carbon limited economy presents a major challenge that will require policy expertise at many levels. The Outdoor Council is working with stakeholders and policy makers to push these conversations and new ideas forward to emphasize Wyoming's strengths, such as its outdoor recreation economy and appropriately sited renewable energy.
Reducing Wyoming's Carbon FootpriNT
As one of our country's top fossil fuel exporters, Wyoming has a large greenhouse gas footprint. The Outdoor Council advocates for policies — like improved  "leak detection and repair" of oil and gas facilities and increased monitoring of emissions from oil and gas facilities — that will reduce greenhouse gasses and harmful air pollutants that contribute climate change and health impacts in our communities.
Doing Renewables Right
All development has an environmental impact and large scale renewables are no exception. As utilities and markets evolve to favor lower-cost renewable energy, the Outdoor Council is committed to being at the table with state and federal agencies to ensure that Wyoming's cherished wildlife and sensitive habitats are protected through proper siting and planning. At the small business and residential level, we are working to improve the state's net metering policy so residents have access to affordable clean energy options right in their backyard.
Growing Grassroots Momentum
Most Wyomingites believe in human-caused climate change, but how we talk about climate change, its challenges, and its solutions must also speak to Wyoming values and our unique context. The Outdoor Council is facilitating that conversation around climate change around the state by supporting grassroots initiatives that empower community members to take action. 
Advocating for a Just Transition of our Energy CommunitY
Addressing climate change on Wyoming's terms means growing the tent of traditional allies to build new partnerships with industry and labor groups to ensure that veterans of Wyoming's energy industry are not left behind in the low carbon future we seek. Cultivating these new relationships and pursuing climate change policies through the lens of what a "just transition" looks like for residents and communities is essential to move the needle forward.
LATEST FIELD NOTES, NEWS, & ACTIONS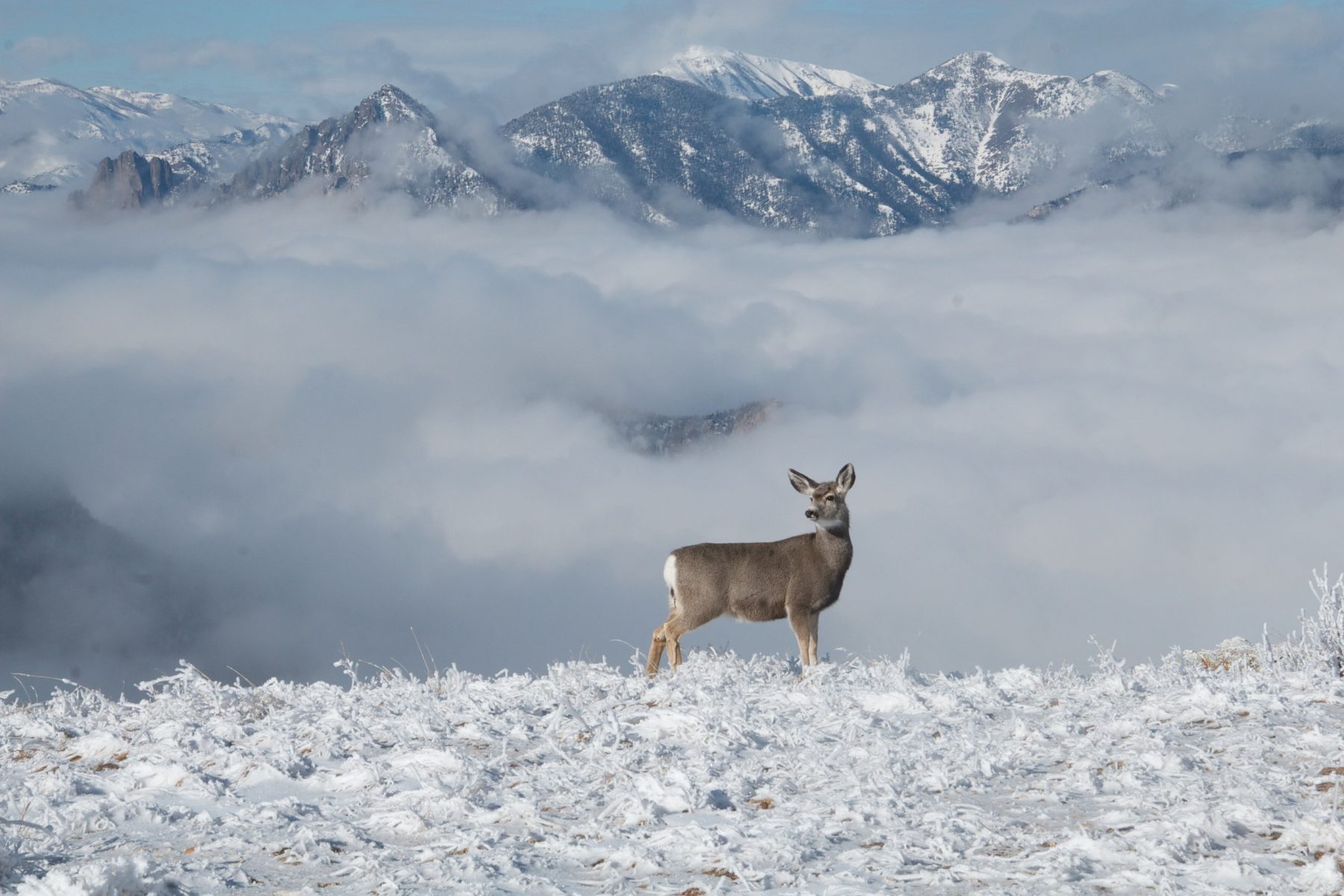 After growing up in South Dakota and serving in the Marine Corps, I got my first brush with the beautiful state of Wyoming. Since then, I have been a carpenter in Cody, a gunsmith in Meeteetse and a student in Lander. During my time here, I've fallen in love with Wyoming. I've spent time hiking, biking, climbing, and skiing. I've spent even more time forming relationships with the wonderful people who live here. Now, as a 30-year-old, I am ready to settle down and start a life somewhere. I'm not sure, however, if Wyoming can be — or is — that place. For the time being, I have decided to stay and try to make it work, but just a few weeks ago, I wasn't so sure.
read more
Comments, letters, & other documents