Protecting Wyoming's Lands and Wildlife
Half of Wyoming's lands are federally managed as national parks, monuments, forests, recreation areas, wildlife refuges, or public land. These include some of the most iconic places in the nation and they help support ecosystems and healthy wildlife populations. The opportunity to access these landscapes and open spaces—and to regularly encounter wildlife—contributes to an unparalleled quality of life. Visited by millions of people each year, these lands also add significantly to our state's economy.
Heritage Landscapes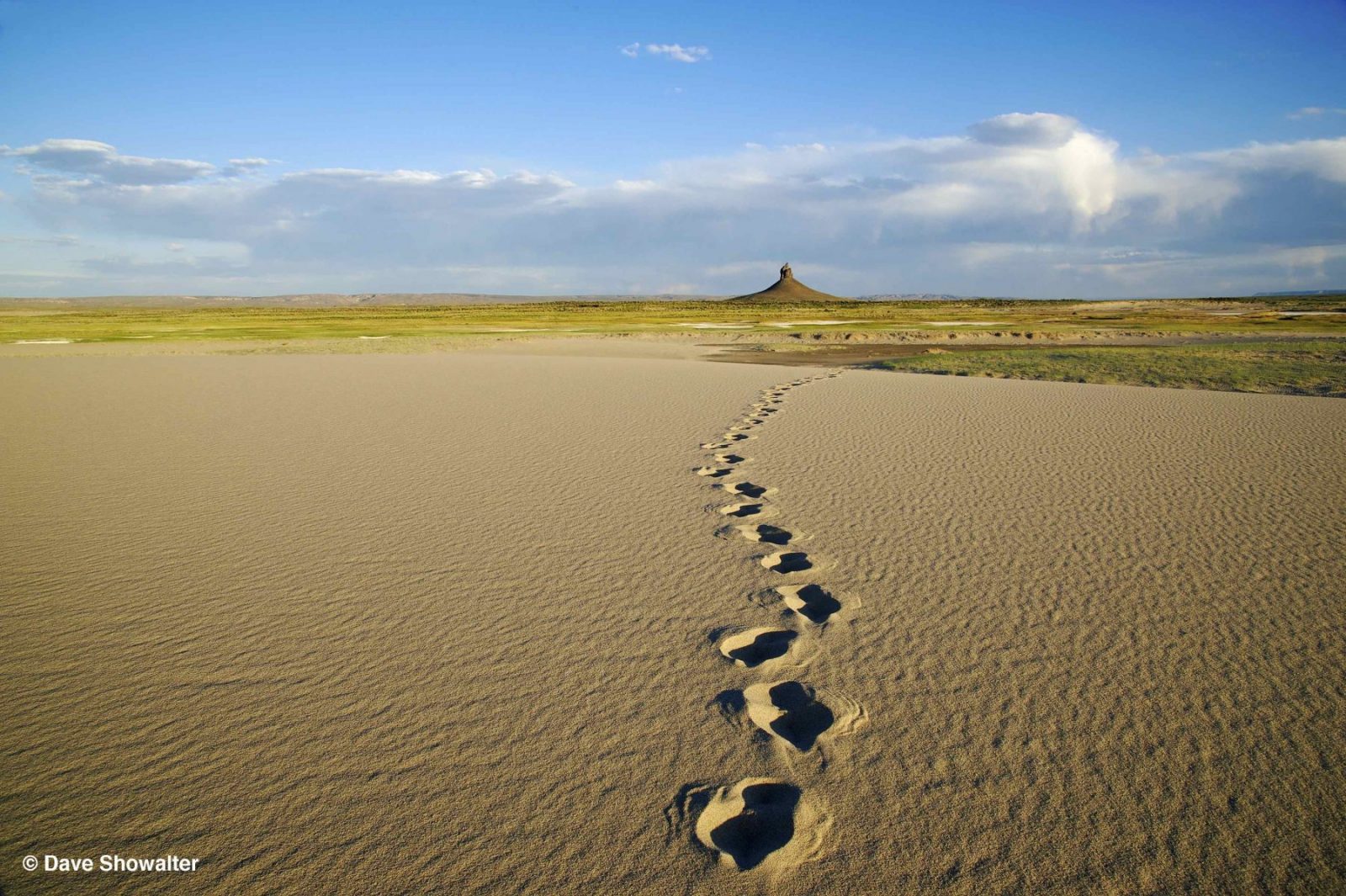 Whether for ecological, cultural, or recreational reasons, Heritage Landscapes have such tremendous value today and for future generations that they should be protected from industrial development. Protective designations within federal land-use plans, other land management decisions, and state and federal legislation can be vehicles for safeguarding these areas, but the overarching goal is to secure strong, lasting protections whenever possible.
Heritage Landscapes Include
[column-group]
[column]
Absaroka/Beartooth Front
Adobe Town
Bighorn Front
Fifteenmile Basin
Fortification Creek
Lander Front
Little Mountain
Northern Red Desert/Jack Morrow Hills
Prospect Mountain
[/column]
[column]
Shirley Basin
Wind River Front/Big Sandy Foothills
Wind River Valley/Dubois area
Wyoming Range
BLM areas of critical environmental concern
[/column]
[column]
Citizens' proposed wilderness areas
Historic trails and cultural sites
National Forest lands
National parks, national monuments, and wildlife refuges
Wilderness study areas
[/column][/column-group]
Lands Subject to Development
Many of our public lands in Wyoming are leased or already developed for industrial uses such as oil and gas drilling, hard rock and coal mining, and wind generation. Where these uses are not inappropriate in a particular landscape, and in response to existing or proposed development, the Wyoming Outdoor Council will advocate "doing it right."
Wildlife, Habitat, and Ecosystems
The Outdoor Council works to ensure the health and sustainability of Wyoming's wildlife, habitat, and ecosystems, not only in response to development proposals, but also within long-term land-use plans and through state and federal policy initiatives.




Current Issues and Activities
[ic_add_posts category='public-lands-2′ template='posts-template.php' showposts='4′]
For More Information
Contact: Lisa McGee, Program Director
e-mail: lisa@wyomingoutdoorcouncil.org
phone: 307.733.3845