For those who know it, the Red Desert is a source of beauty and fascination.
Even if you've never visited, the desert has a story to tell.
Now, Last of the Wild brings Wyoming's Red Desert to the big screen.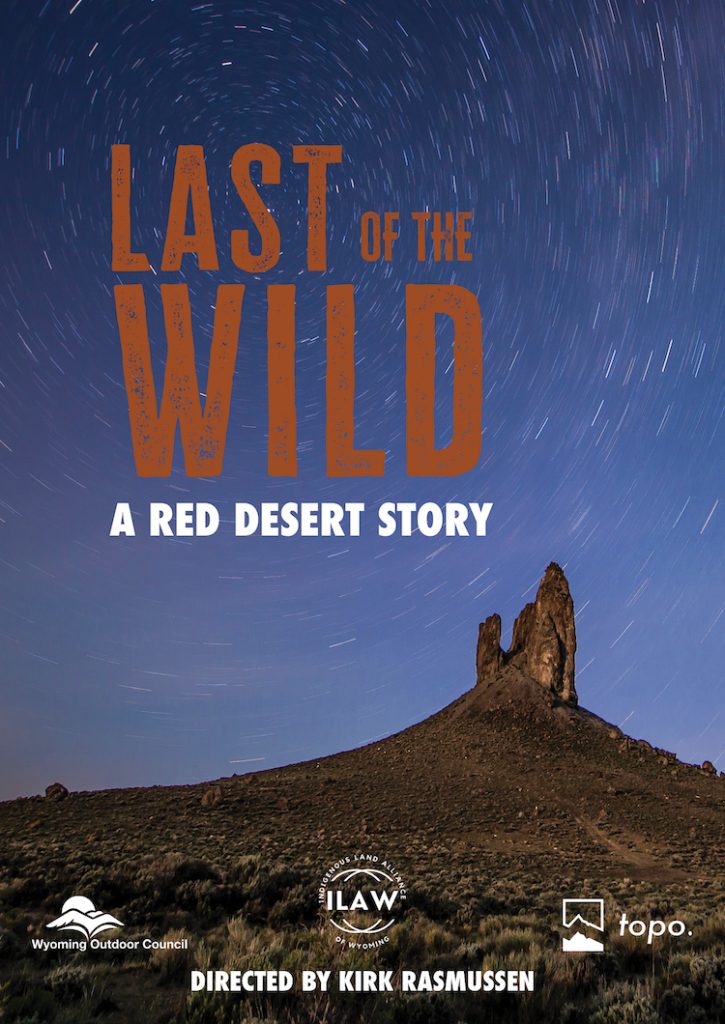 This 25-minute documentary examines the Indigenous cultural and historic significance of the desert, highlights the need for us to be responsible stewards of these lands and the wildlife they support, and makes it clear that this iconic landscape is a national treasure.
Through the unique perspectives of tribal leaders, wildlife experts, outdoor enthusiasts, and others who are deeply connected to the desert, this film is a visually stunning journey that weaves together the connection between people and the land. While exploring these relationships, Last of the Wild offers a path to safeguard the Red Desert for future generations.
All showings are free and open to the public.
LAST OF THE WILD — FILM TOUR 2023
RIVERTON | Saturday, April 22
Film premiere, panel discussion, and reception
Moderator: Yufna Soldier Wolf | Panelists: Jason Baldes, Mary Headley, Wes Martel
Venue: Central Wyoming College Auditorium
Address: 2660 Peck Ave., Riverton, WY 82501
Time: 5–7 p.m. including a reception with food, drinks, and music
LARAMIE | Thursday, April 27
Venue: Gryphon Theatre
Address: 710 E. Garfield St., Studio #333, Laramie, WY 82070
Time: 6:30–7:30 p.m.
ROCK SPRINGS | Friday, April 28
Venue: Broadway Theater
Address: 618 Broadway St., Rock Springs, WY 82901
Time: 6:30–7:30 p.m.
LANDER | Friday, May 19
Venue: Lander Valley High School Auditorium
Address: 350 Baldwin Creek Rd., Lander, WY 82520
Time: 6:30–7:30 p.m.
PINEDALE  |  Thursday, June 15
Venue: Sublette County Library
Address: 155 S. Tyler Ave., Pinedale, WY 82941
Time: 6:30–7:30 p.m.
---
More screenings will be available across the state in October and November.