The mission of the Wyoming Outdoor Council is to protect Wyoming's environment and quality of life for future generations.

Wyoming is a wild, wide-open place with millions of acres of public lands, stunning mountain ranges, and blue-ribbon fisheries.

We bring people together and offer forward-thinking, science-based proposals.

We hold government agencies and industry accountable to protect our public lands, healthy wildlife, and clean air and water.

Citizens, policymakers, businesses, government agencies, and groups from all over the state look to the Wyoming Outdoor Council for leadership and expertise.
If Wyoming's future citizens are to enjoy the same wealth of opportunities and the rich quality of life we enjoy today, the steadfast protection of our natural resources must be prioritized over short-term economic gains. Thanks to the support of our members and partner organizations over the years, the Wyoming Outdoor Council has been able to work toward this goal, protecting much of our state's natural bounty and ensuring that it will still be here to explore and enjoy a generation from now. But there will always be more work to do—and the issues are only growing more complex.

We treasure Wyoming's landscapes and wildlife, rely on its clean air and water, and appreciate its diverse cultural history.

We believe in democracy, transparency, collaborative processes, and nonpartisan solutions.

We understand that a healthy environment is crucial to public health and quality of life.

We believe in applying the precautionary principle whenever an action, activity, or policy could harm the public or environment.

We are committed to protecting public lands in Wyoming.

We are dedicated to conserving energy and reducing our carbon footprint.
The Wyoming Outdoor Council's plan began fifty years ago with the founding of the Council itself. Since that day in Tom Bell's kitchen, our work has been guided by one goal: to ensure the Wyoming we love is the Wyoming we leave to future generations.
The current strategic plan delivers that vision through 2018 and is informed by input from hundreds of people, including members and other stakeholders, lawmakers, conservationists, agency personnel, industry reps, funders, past board members, and our own staff.
The opportunity we have before us now is to help shape policies and decisions that ensure that Wyoming is a state with clean air and water, open space, thriving wildlife, wildlands, healthy communities, informed citizens, and a sustainable economy and quality of life.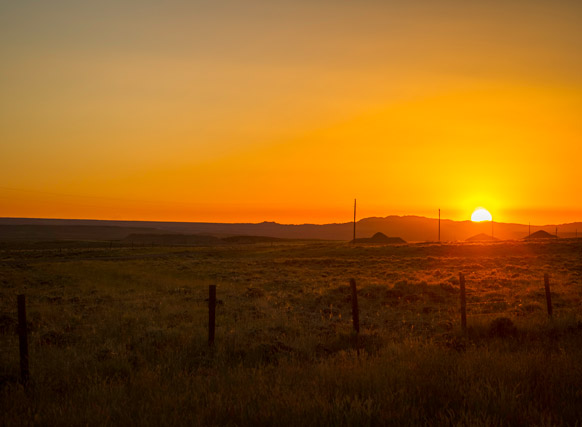 You will help ensure that the Wyoming we love is the Wyoming we leave to the next generation.